The Swan Valley has long been known for its wineries, but the beer scene refuses to be left behind.
You'd be forgiven for thinking spending a day in the Swan Valley was going to be all about wine – it is WA's oldest wine region, after all.
But, beer and cider plays just as big of a role in the valley as wine, with some 10 great breweries calling the foothills home. From sprawling, family friendly venues to small, rustic outposts, these are the Swan Valley breweries to get around.
Swan Valley Brewery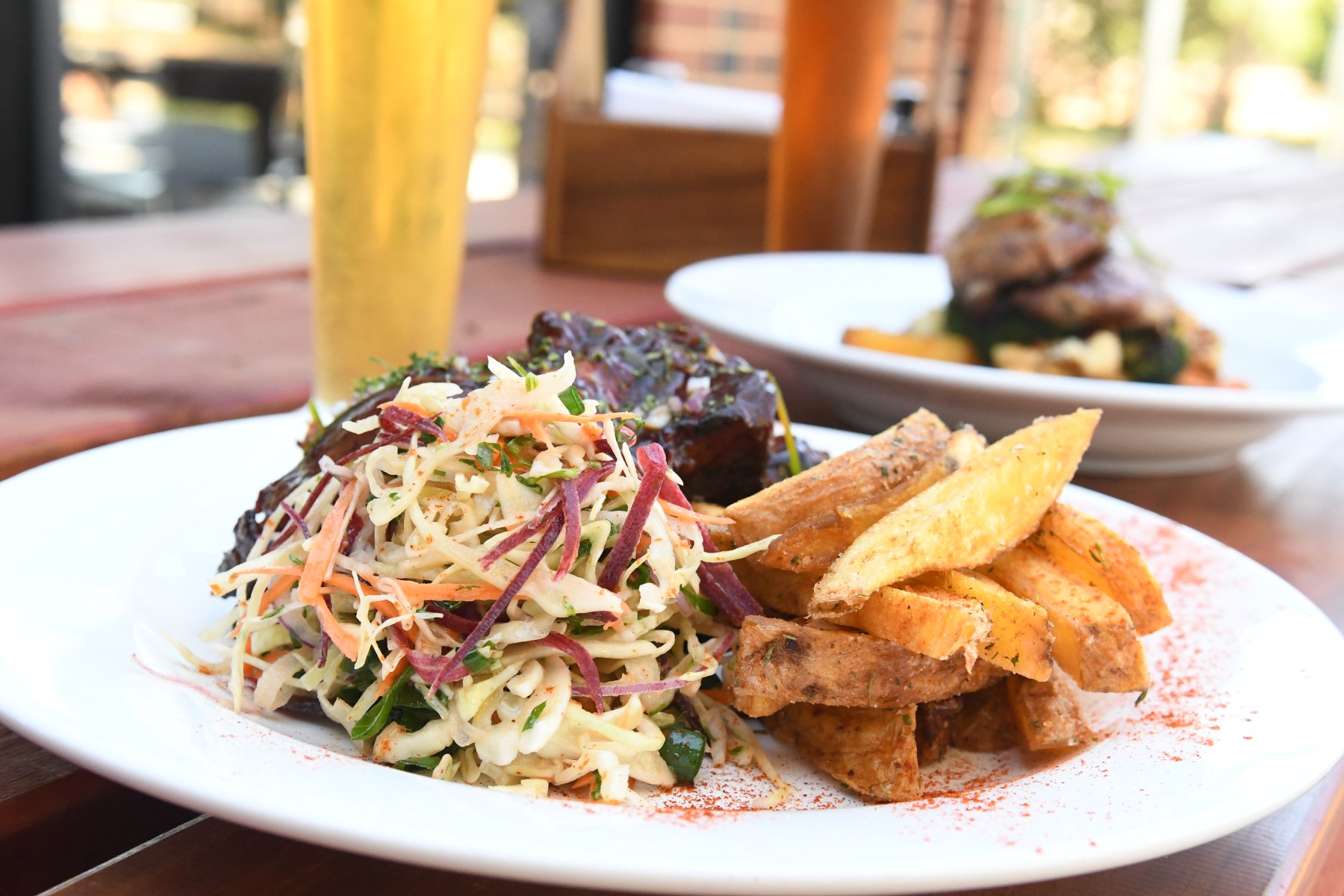 Hearty pub grub, great beer, and plenty of space for the kids to run around and play; what more can you ask for in a valley-based brewery? Well, the semi-rural Swan Valley Brewery (SVB) has it all. Focusing on beers made in the traditional Irish and English ale style, SVB has four core brews on the go – a stout, two pale ales, and a red ale. Grab yourself a pint, send the kids off to run on the grass and meet the farm animals, and kick back on the large porch with friends.
Mash Brewing
Is there anything better than stopping in at Mash Brewing after some intense competition next door at Oasis Supa Golf and Adventure Putt? We think not. Mash have been brewing beer from their Swan Valley brewhouse by the golfing venue since 2006, and now have seven core beers and plenty of seasonals to their name. Post-game, pop in to refuel on a chicken parmi or steak sanga, and refresh with a pint of one of the regulars or test your taste buds on a fun, seasonal brew.
Bailey Brewing Co
They may be the newest kids on the block, but Bailey Brewing has already garnered a huge fan base. This sprawling brewpub, opened by the father-and-sons team including Steve, Dan, and Geoff Bailey, is as much a hit for their comfort-food menu and large playground as they are their beers. If you're not much of a beer drinker, you're in luck. Alongside their own hoppy brews, Bailey happily pours drops from some of their friends and neighbouring vineyards.
Feral Brewing Company
Described as a 'comfortable mix of wood furnishings, greenery, and dappled light', Feral Brewing Company's Swan Valley home is a warm and inviting place to enjoy a few brews. Grab a table in the beer garden and enjoy the summer sunshine or, in winter, keep toasty warm inside the brewery and restaurant. While you're sipping on a pint or two, do yourself a favour and fill up on something delicious from the heavily pasta and burger-based menu.
Homestead Brewery at Mandoon Estate
After Homestead Brewery, name another Perth brewery that's open for breakfast, lunch, and dinner, seven days a week. We'll wait. It's not often you'll find a brewery open before 11.00am, and Homestead takes the fact very seriously. Call in anytime from 7.30am for a nasi goreng, duck sausage bubble and squeak, or buttermilk pancake breakfast, and wash it all down with a bellini, glass of Mandoon rose, or a big pint of Homestead beer. Sunday brunches just got all the more fun!
Elmars in the Valley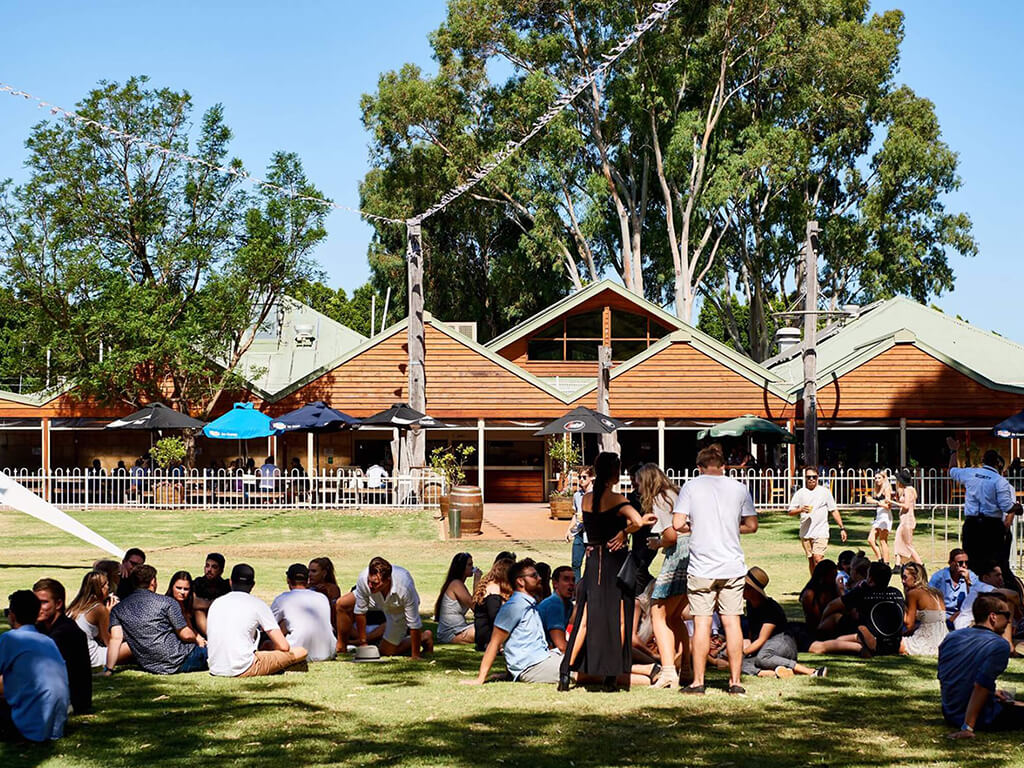 For a taste of Germany in Perth, you can't go past Elmars in the Valley. It's an institution in this city, much loved for its site-brewed beer, distinctly German menu, and the smallgoods store. Got a hankering for a mean pork schnitzel? Head to Elmars and enjoy their larger-than-palm-sized schnitty with a pint of Ein Stein pilsner. Prefer something a little less meaty? Opt for the vegan special of the day.
Duckstein Brewery
As one of the first microbreweries in the Swan Valley, Duckstein has had 21 years to perfect their craft. Their four core beers are distinctly German, using the ancient tradition of 'Reinheitsgebot' which entails only water, malt, and hops be used in the brewing process. The result? Preservative and additive free beers suited to beer lovers with allergies and intolerances. Head down for a pint of their pure beer on a Monday to Thursday and treat yourself to a $15.00 meal special while you're there. Alternatively, call in for the weekly Friday night jazz night and indulge yourself in a hearty Berlin currywurst.
Ironbark Tavern and Cidery
Not all breweries in the Swan Valley are focused on beer. Some, like Ironbark Tavern and Cidery, choose to fill their kegs with cider. And, here, it's not just any old cider you're going to get on tap. Each month there's a cider special, ranging in flavour from a fairly normal sounding strawberry cider, to something quite left-of-centre like toasted marshmallow. If you're keen to get your taste buds around something different, hightail it out to the cidery for a Friday, Saturday, or Sunday lunch.
Txoko Brewing
Pronounced 'Cho-Ko', this rustic, Baskerville-based brewery is one for all proud (dog) parents to put on the map. Not only is the brewery a great, relaxed spot for you to spend a few hours, the lads are totally cool with you bringing your fur-baby down with you for a beer (pup can have a delicious bowl of water).
But, why stop at just a beer? Make a meal of it and stay for one of Txoko's famous wood fired pizzas too. You won't regret it.
Funk Cider
With not one but two Swan Valley venues, Funk Cider has grown from strength to strength since their inception in 2016. Started by brothers, Dustin and Martin Michael, Funk was the first cidery to pop up in the region. Pop into the original venue in Caversham and you'll immediately feel like you've rocked up at a mate's house. Cosy and inviting, the cider house is a great place to spend a wintery weekend over a pineapple cider or two. Come summer, the grassed area outside is the place to be, with plenty of shaded picnic tables for guests to park up on.
Feature image: Swan Valley
Related beer reads
Read more: Perth eats and drinks