Fluffy goodness of the best bao buns in Perth is below.
You don't need to be asleep to appreciate the pillowy goodness of a wonderful bao bun. And we've pulled together some of Perth's best bao buns available from breakfast, all the way to dinner.
Bao down, the champs are here.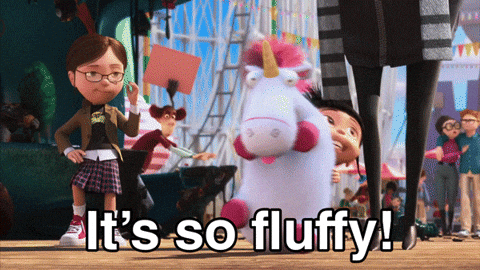 Panda & Co
With a heading on their menu called 'General Bao', it pleases us to no end that Panda & Co have five different bao versions to choose from, with prices ranging from $7-$9.
It starts on the simpler side of things with a sausage & egg bao (hello Maccas throwback), to their epic brekky bao with bacon, egg and hash browns, to a soft-shell crab version, 12-hour pork belly or glazed tofu.
Whatever your filling preference, your tastebuds will be singing as you chow down on the delights offered at this Perth café.
Quay Perth
There's no denying that you feel on top of the world when dining at Quay Hotel's Kitchen restaurant with its view looking out at Elizabeth Quay.
But it's not just the aesthetic that makes this a venue worth visiting, but they are also serving up some of the best Perth bao buns.
Priced at $14 for 2 serves, here you can choose from fillings like battered oyster mushroom, sticky pork or barramundi. And they're anything but simple – with accompaniment ingredients such as hoisin mayonnaise, pickled vegetables, candied yuzu and more.
#Yum.
Little Bao
Westfield Carousel's Little Bao Dumpling House is part of the new eating precinct upstairs and screams traditional Hong Kong flavours while fusing with modern cooking techniques.
Their bao are ultra-pretty, with the bread naturally coloured using vegetable extracts to give it some vibrancy. Try their bao buns, which range in price from $6.50 to $8,50 (or you can get any four for $30.00) – but make sure you definitely include their mild spicy chicken in the mix, which comes in a pearly purple seashell style bao too.
It's one of their most popular, as is their traditional tiger biting pig bao which is braised pork belly with pickled vegetables, coriander and peanut crush.
Dainty Dowager
Mount Lawley's Dainty Dowager has it all in our eyes.
It's a roasting house, snack joint and bar all rolled into one, and can be found on Beaufort Street – watch out for the glowing green sign.
They have three different bao to choose from on the menu all coming with 2 pieces for $10-12 – now that's some great bao bun value.
Like all great bao offering, here you can opt for a fried chicken one – with pickled mustard greens which are very traditional, or you can select the soft-shell crab or tofu bao.
Whatever your preference, wash it down with one of their great beers available on the menu.
It's a match made in heaven.
Sixty Grams
Wow, wow, wow. Talk about a hidden Perth bao bun gem – Sixty Grams in Mount Lawley is where you can get your fix of all things bao (and bao x burger hybrids too).
Whether it's the pork katsu sando you wrap your gums around, or the chicken karaage, we know you'll munch your way through bite after bite until you're in a bao coma (or is that just us who don't know how to stop when we discover something good?).
Find them in Beaux Lane
What the Bao
Fremantle Markets stall What the Bao has become an absolute hotspot for Perth bao buns these days, pumping out jam-packed soft bao buns full of fun flavour combinations.
Prices start at $8 and top at $11, and there are eight different varieties to try.
Traditionalists out there will be happy to know there's Taiwanese gua bao on the menu (which is the OG bao flavour for those playing along at home), which is a soy braised pork belly that absolutely melts in your mouth.
But there are also some other crowd-pleasers too like the panko fried chicken, roasted duck or Singapore chilli soft-shell crab. You'll leave completely stuffed, just like the bao themselves.
Modern Eatery
Did someone say fried ice cream bao?
Oh yes, you heard right and it's available at Mount Lawley's The Modern Eatery at a price tag of $9. And it's not alone on their menu – you can also find three different savoury bao offerings at $7 each.
First up is their fried chicken with sweet chilli mayo, followed by the tofu tempura with miso teriyaki, and finally their heavy hitter: the wagyu beef with yokiniku and tartare. If you only have room for one, don't miss out on the beef because it is just plain delicious – but really they're all very good.
And for added Instagrammability, spot the logo they toast into the bao – a happy little ninja cat waving it's paw at you hello.
Rice Baby
Subiaco's Rice Baby is the epitome of modern fusion Asian flavours – and beyond tasty treats, it's a whole lot of fun too.
Between their bubble tea offerings, sweet and sour cocktails and great small plates, they also have an impressive bao menu dish too. Served with pickles, cucumber and house-made duck sauce, their roasted duck bao is a DIY for those who like to plate up or choose how heavy-handed they want to be with the accompaniments.
Priced at four servings for $24, it's an ideal item to share, or you can feast solo and leave stuffed to the brim.
Need more Perth eats and drinks in your life?
Discover more of Perth's best eats and drinks and where to eat in Perth.