Brick Bar Pop-Up the most talked about Pop Up bar is finally coming to Perth.
Brick Bar Pop-Up Bar Perth, Saturday, January 12 2019 – How long has it been since you brought out the ol Lego blocks?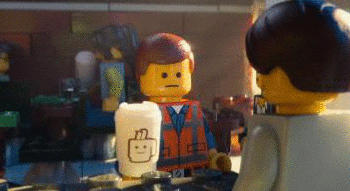 After awesome events in Melbourne/Sydney and weeks of planning and building – the Brick Bar and Ball Pit Party will be coming west to Perth.
The Brick Bar Pop-Up Teaser
The pop-up made from 1 million blocks
This pop-up is the first of its kind and consist of over 1 million blocks, which will be transported and assembled into the ultimate nostalgia trip for Perth punters.
The bar will feature sculptures made completely from building blocks as well as an abundance of blocks for people to shape into their own creations (good or bad). So essentially playing lego but with alcohol!
There will also be local DJ's spinning tunes all day.
How to get your ticket to The Brick Bar Pop-Up in Perth?
This unique bar will be sold on a first come first serve basis with tickets limited and will only run for only two nights.
What you can expect?
Instagram worthy menu as well including a Brick Burger and Cocktails.
Food and drink available on the day from the bar.
Prizes to be won for the best builders.
A giant ball pit.
Ping pong table made of 22,500 bricks.
DJ's spinning tunes all-day.
Ticket prices include entry for 90 minutes in the bar.
Tickets from $32.18.
Please note: Under 18's must be accompanied by an adult and should attend prior to 6pm.
Pre-sale tickets now available and general public tickets on-sale from Friday – get in quick and be awesome.
Buy tickets: eventbrite.com
More information visit thebrickbars.com.