The U.S is at it again setting the standard for Christmas lights displays with a Griswold Christmas light display.
First, we had Tay Tay Christmas lights going viral, now we have a full Clark Griswold Christmas light display.
An Ohio resident has brought the ultimate Christmas cheer to his neighbourhood with a Christmas light display resembling Clark Griswold's house from "National Lampoon's Christmas Vacation."
Watch Now: Griswold Christmas light display come to life
It is reported the decorations consist of 250 strands of lights with 100 bulbs covering the house completely, totalling 25,000 total lights.
Not a bad effort!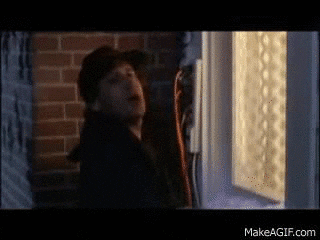 Despite the 25,000 total lights Greg Osterland says his electric bill only average $30 extra during the holiday season.
Watch Now: Clark Griswold Christmas Lights
What will Perth bring to the table this Christmas?
We will be on the lookout for Perth's best Christmas lights to see who has upped their game in 2018.
Click through to our interactive map, top suburbs and how to register your Christmas light display.
Read more: View Perth's Christmas light locations
More Christmas reads: