Long Pool
Long Pool is so secret that it's still not even recognised on Google Maps – now that's something worth discovering.
Not to be confused with the above Honeymoon Pool, which has happened more than a couple times with Instagram location tags, Long Pool is the last of four magnificent swimming and picnic spots along Lennard Drive in the Wellington National Park near Collie. So if you are looking for a spot away from the crowds, this could be your ticket.
You will be taken away with the beautiful bushland surroundings of Long Pool with weeping peppermint trees as they grace the banks and the waters shimmering blue and green, reflecting the sky and surrounding bush – very Instaworthy.
Long Pool itself is also plenty big enough for swimming and even kayaking as there are easy access steps directly down into the cool waters.
Read more: Long Pool: Collie's Best Kept Secret
Stockton Lake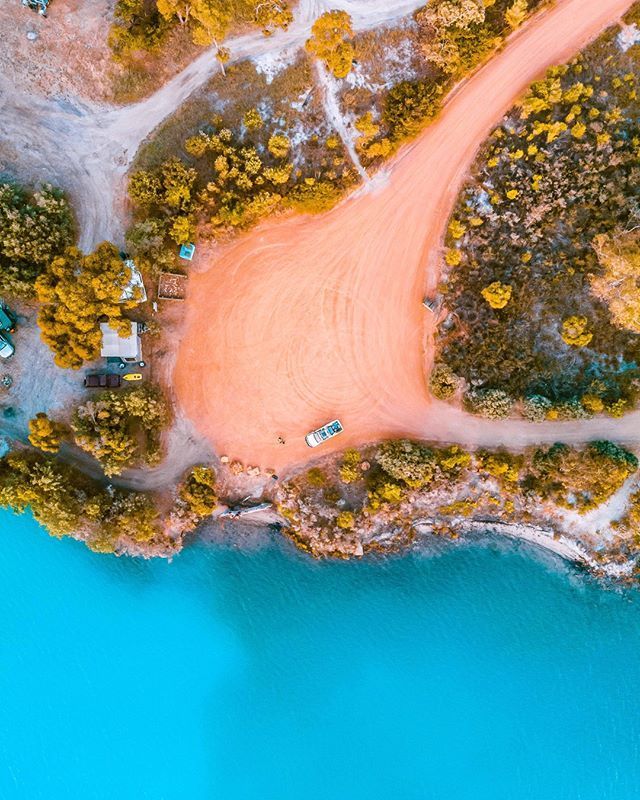 Looking for a new camping spot that ticks the boxes:
Not too far from home
Easy access
Right on the water
Well, Stockton Lake ticks all the boxes and more as you can set up camp metres from the crystal blue water's edge.
Situated just 10km east of Collie you will find this camping paradise that is perfect for a quick weekend getaway with your partner, mates, family or even just for some special time with your best mate (Stockton Lake is dog-friendly.)
During the peak (warmer months) you will expect to see boats zipping around the lake with water skiing/tubing allowed, however for those far less adventurous the waters are perfect and calm for kayaking, supping, swimming or to simply float on your unicorn float.
There are no reservations/bookings for Stockton Lake – first come first serve.
Though the campground is huge sprawling around the edges of the lake. There's plenty of room for motorhomes/caravans and with no set bays, it's ideal for those who are traveling with friends and want to set up together.
For the amenities, there are two blocks of toilets on the southern and eastern sides of the lake, but no showers or power. Generators are allowed; if you must.
As for the costs $11 for adults, $7 for concession cardholders and $3 for children between 5 and 16 with the ranger visiting each day to collect the camping money.
Read more: Waterside Camping at Stockton Lake
Minninup Pool
A favourite Collie swimming hole to cool off on hot days for generations, Minninup Pool is located on a bend on the Collie River, just out of town.
Minninup Pool is fairly deep making it perfect for swimming and kayaking with the ability to kayak on calm water for several kilometres in either direction on certain days.
The calm conditions also make the pool perfect for a relaxing and peaceful float while you let the world pass you by.
Once you have cooled down in the water there are numerous shaded picnic tables along the grassy bank where you can enjoy a bite and take in the scenery.
Chances are that you will have to pack your meal in advance as unfortunately there are no BBQs provided and fires are not allowed.
If you are camper savvy though, you are permitted to bring your own gas BBQ or portable gas stove and cook up a feast.
Minninup Pool is a day-use only area but there are several great options for camping nearby if you want to extend your stay. Go to visitcollie.com.au.
To make sure you don't get lost finding this gem turn onto Mungalup Rd, opposite the Caltex fuel station, and look out for the Minninup Pool sign on your left, just over 2 km down the road.
Follow the winding sealed road for a few hundred metres and the river will open up into a wide pool in front of you – what a view!
Watch: Minninup Pool
Feature image: Stockton Lake (Source: @paulpressney)
So where next?
Discover swimming holes and more with So Perth's guide to Western Australia.