It's time to schedule some quality time with your partner…
At a loss as to what to do on your upcoming date night? Whether you're finally meeting that Bumble match or you're looking for something new to do with your long-time-lover, you can't go wrong with one of these fun, autumn date night ideas in Perth.
Cocktails and pasta dinner
Is there anything better than the classic 'cocktails and dinner' combo on date night? It's tried, it's tested, and it's gosh darn delicious.
Treat yourself and your other half to a fine evening of food and drink with the Lafayette and Winston Churchill combo. Whet your appetite with a cocktail or two from Perth's premier cocktail bar, before wandering next door for a big bowl of rigatoni ragu or epic crab tagliatelle (topped with Morton Bay bug). Wash it all down with a glass of fine wine, or get to exploring their endless selection of gins.
Alternatively, you can get your inner-city pasta fix at Guy Grossi's Garum, or COMO the Treasury's newly renovated Post; but not before an entree of charcuterie and cabernet sauvignon from Petition Wine Bar. If you'd rather avoid the inner-city parking situation, try to nab yourself a booking at the mouthwateringly good Lulu La Delizia in Subiaco.
Gaming as a couple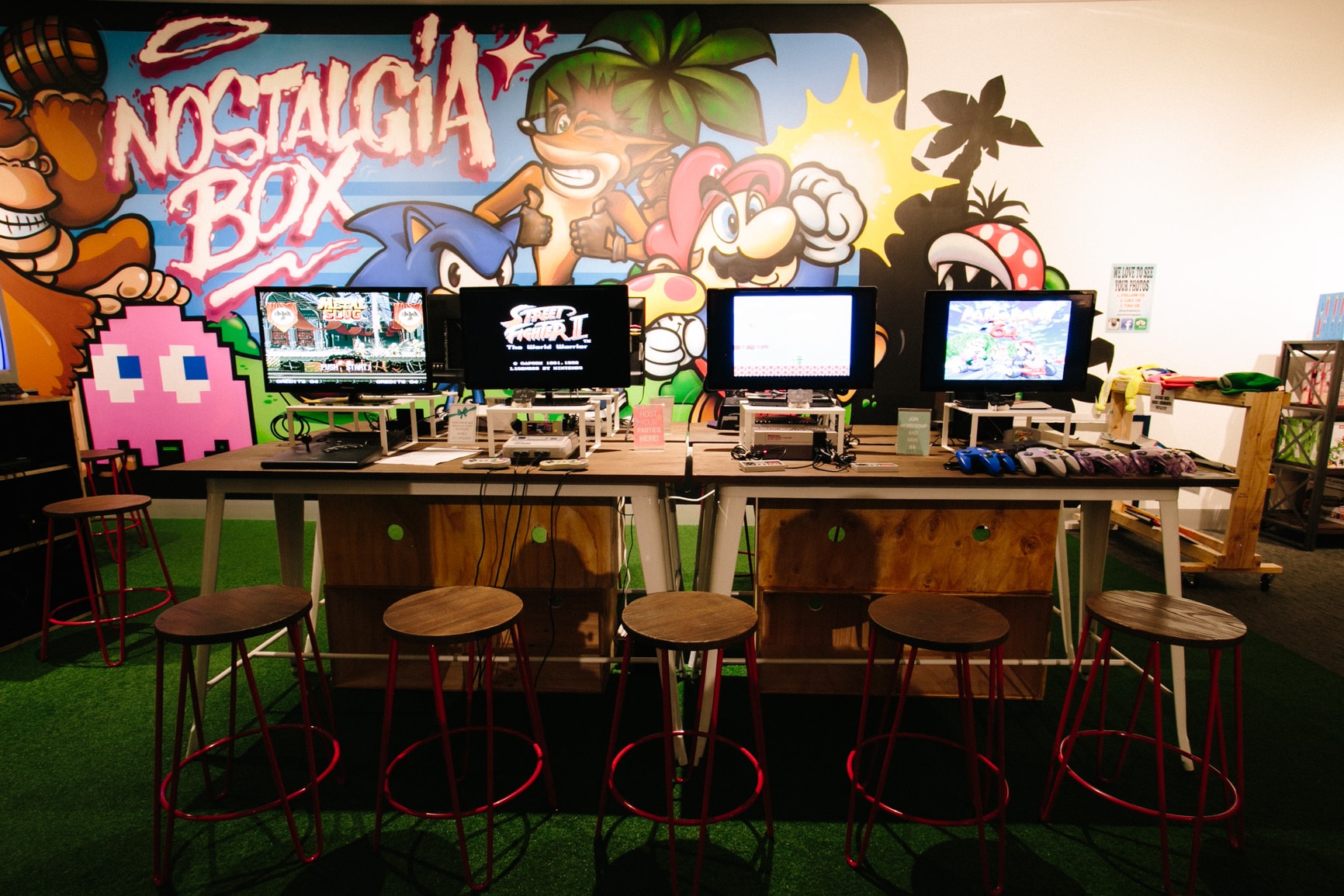 Not all date nights necessitate wine, mood lighting, and romantic tunes. Sometimes, the best date nights involve nothing more than a whole lot of childish fun.
Take a trip down memory lane with a fun night of two-player gaming at Nostalgia Box Museum. Check out some of the earliest iterations of video game consoles in the museum (some even date back to the '70s), then sit down to a game or two of Mario Kart on the Nintendo 64s in the interactive gaming area.
If your partner is more into arcade games than video games, pay one of the Palace Arcades in either Northbridge, Fremantle, or Victoria Park, a visit all while sipping on your favourite beverage and downing some New York-style pizza.
Want to go a step above the standard gaming? Why not bond over slaying some zombies and save the earth from a zombie apocalypse at Zero Latency – Perth's best virtual reality experience. I think it is completely reasonable and actually essential to know that if the world gets really messed up that your partner will have your back.
Catch something on the big screen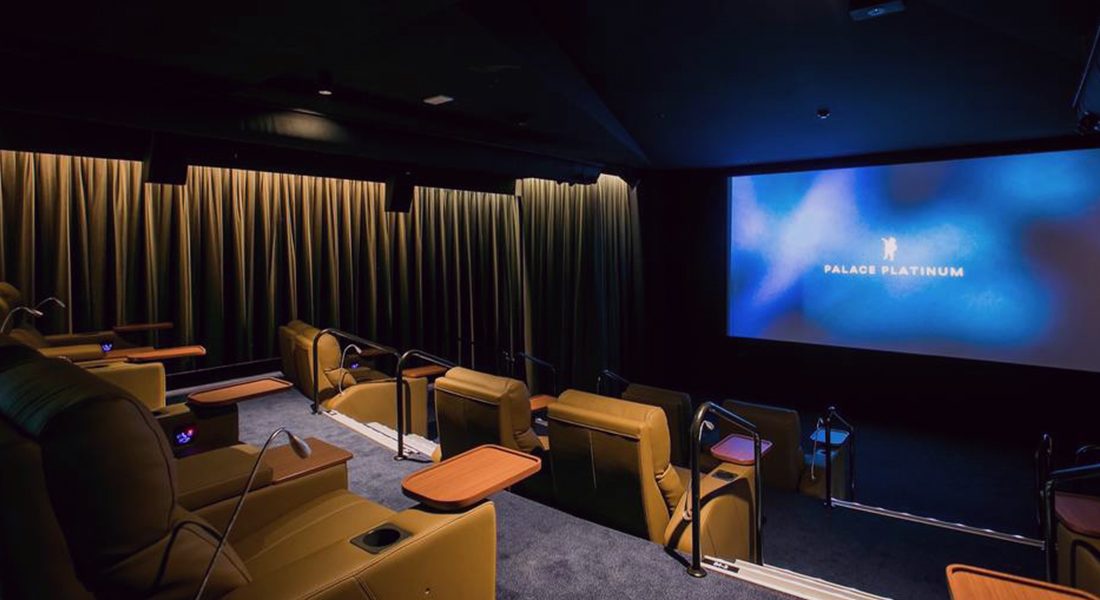 Heading to the movies always has and always will be a solid choice for date night. But, there are a few ways you can up the ante on the age-old dating favourite.
Put your fancy pants on, put your wallet in said fancy pants, and book two tickets to platinum at Palace Cinemas in the city. The luxury cinema experience starts with you enjoying a drink in a private, pre-movie bar, before being waited on as you fully recline in your cushy leather armchair in the small cinema. For a more casual affair, bundle up a bunch of blankets, pack a picnic basket, and head on out to the Galaxy Drive-In; it's Perth's only remaining drive-in cinema.
Get cultured
With the completion of the new Perth museum, Boola Bardip, the Perth Cultural Centre is whole again once more. Block out your Saturday and head into the city together to complete the trifecta in cultured, adult fun. Start by paying AGWA a visit, before moving on to the brand new museum. Then, hit up PICA for some more art and a relaxing, post-art viewing beverage in the redeveloped bar space.
Chill out to some tunes
Watching any live music makes for a great date night, but if you're looking for the ultimate date night shake-up, try heading out for an evening of jazz.
The Ellington on Beaufort Street is, undisputedly, Perth's home of jazz. It's casual, it's friendly, and it's just got a damn great vibe. A little further out of the city you'll find the Jazz Cellar; or will you? Tucked away behind an op-shop in Mt Hawthorn, the entrance to this underground den is via an unassuming red phone booth. The best part? It's fully BYO. So, you can order a pizza, bring your favourite bottle of vino, and fully customise your evening's dining choices.
If you're looking for something a little more elegant, Poole's Temple is the place to be. A part of the State Buildings, this luxe jazz bar is the go-to spot for martinis, oysters, and, of course, jazz.
Get physical
Test your (physical) endurance on an activity-based date. You can start off gently, with some easy putting on the 3D mini-golf course at Glowing Rooms in Hamilton Hill. Look, you probably won't break a sweat, but we can't put enough emphasis on just how fun having a hit with your lover on this crazy glowing course is.
More adventurous couples can give ice-skating at Cockburn Ice Arena a red hot crack. Rug up, lace up and see just how adept you are at gliding on ice. Hot tip: try and think back to those 90s rollerblading days!
For a real heart-rate-raiser, you can't go past a session at Bounce Inc. Admittedly, you may have to share your romantic night out together with someone else's kids bounding about, but you'll be having so much fun you'll barely even notice.
Feature image: Visit Perth
Related reads on So Perth
See more: Things to do in Perth