Take your pup to the best dog friendly pubs and bars around Perth
We're all about setting up on the weekend with a nice cold drink in hand at your local, but sometimes we just really want to bring our four-legged best pal with us.
No longer will you have to feel guilty as you go to leave the house and lock eyes with your heartbroken pooch through the glass door because these 13 dog friendly pubs and bars in Perth mean they can come along too. 
Rosemount Hotel
First on the list of the best dog friendly bars in Perth is the Rosemount Hotel.
You may know Rosemount as the live music hub of Perth, and while they're cranking out tunes on stage the leafy beer garden is also playing host to weekend drinkers and their furry sidekicks. Throw in some good old pub grub and you've got your afternoon sorted.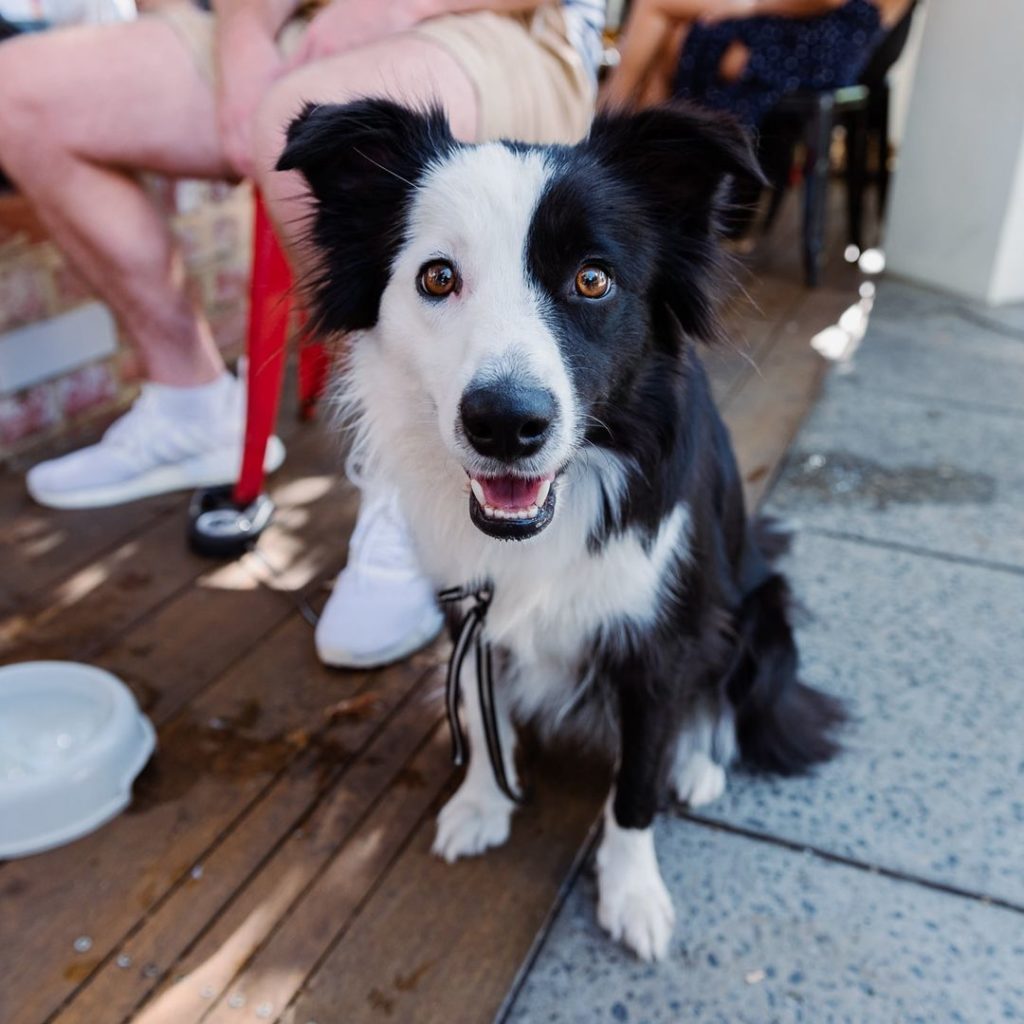 ---
Picabar
A Northbridge fave, the buzzy courtyard of Picabar welcomes you and your pooch – just as long as they're on best behaviour. Settle in for burgers, share plates, and a jam-packed list of beers and wines. 
---
Indian Ocean Brewing Co
Mindarie Marina is pretty much doggy central, with plenty of places offering a dog friendly refuge. Indian Ocean Brewing Co is one such spot where you can perch up and look out over the water while enjoying a craft beer and a mighty nice steak sandwich.
---
The Guildford Hotel
Undoubtedly one of the best pubs in Perth and up there among our favourite greasy pub grub feeds, The Guildford really has it all. From mouthwatering parmis to truffle cheese cob loaf to cold drinks, you might need to set up for a little while here with your dog at your feet in the courtyard.
---
Clancy's Fish Pub
The laidback vibes of Clancy's can draw us in any day of the week, and as an added bonus they're doggo friendly. Grab some of their famous fish and chips at one of their four colourful locations, add a bottle of wine and enjoy the evening.
---
Henry Summer
This summery oasis is all about cocktails (Coco Martini anyone?) alongside providing a friendly outdoor space for drinks with a man's best friend. They'll be in for a treat on the outing too with delicious kangaroo jerky on the menu.
---
Balmoral Hotel
The Balmoral is the beating heart of Vic Park, with keen day drinkers, after workers, sports fans, and food hunters cramming in to catch a meal and drink among the pub vibes. Best part? It's dog friendly, and they offer a heap of support to Dogs' Refuge Home.
---
Seasonal Brewing
Relatively newer on the Maylands scene, Seasonal Brewing is worth a visit if you're a beer fan. They brew on-site and serve it all up in a green filled beer garden where you and your furry friend can hang for the afternoon.
---
The Windsor Hotel
The Windsor; one of Perth's favourite beer gardens, crisped to perfection pizzas, cheap cocktails, their own microbrewery right in the middle and room to set your pupper down alongside the table. Need we say more?
---
Percy Flint
With a dog friendly courtyard, appetizing and slightly fancier pub fare, craft beer on tap, and a rotating list of wines, Percy Flint wins just about any day of the week when we're looking for a Freo bar to hit up.
---
Rose & Crown Hotel
One of WA's oldest hotels, it's safe to say these guys know how to nail the whole 'pub' thing with a bit of rustic charm and a top notch menu you can enjoy in the leafy garden to the background of local live tunes. Oh, and your dogs are more than welcome here.
---
Wines Of While
We really are a sucker for a little charming wine bar, and bonus points for allowing us to chuck back a few reads with pooch in tow. Wines of While have a cute little alfresco area to waste the day away with charcuterie boards and a few glasses.
---
Ezra Pound
The laneway tables of Ezra Pound allow you to bring your furry companion in to sit alongside while you down some bloody good cocktails in a low-key spot you could totally not leave all day.
---
The Brisbane Hotel
You won't need to look too hard to find the popular Brisbane Hotel tucked away on Beaufort Street. The beer garden is perfect for catching some rays, the menu is packed with irresistible food, and the pups are allowed.
---
Feature Image: @brisbanehotel
Never miss a bite or a sip in again with our latest Perth eats and drinks news on SoPerth.com.au.
See Also: