Good coffee, healthy food and lotsa love to bring a community together. Help make it a reality.
Embrace Esprezzo
About 7 years ago, Jason and Brianna Robinson took over a suburban mall coffee shop with a vision to share their love of wholesome food and invigorating coffee.
Today, they offer the freshest and most innovative whole and superfood café menus to an eclectic mix of both faithful and uninitiated customers from near and far.  Established locals proudly lay claim to Esprezzo patronage dating back to when Jase and Bri revolutionised the northern suburbs café experience.  Those newer to the area or just passing through are wowed by the array of goodness, customer service and attention to detail.
No matter who you are, you'll be wowed… by how hard it is to get a table, to move around, to reach the salt and pepper shakers.
Too… crowded! Must… get… crowd-funding
So popular has Café Esprezzo become that this suburban icon, known in café culture magazines and foodie blogs alike has outgrown its birthplace at the eastern entrance of Noranda Shopping Centre.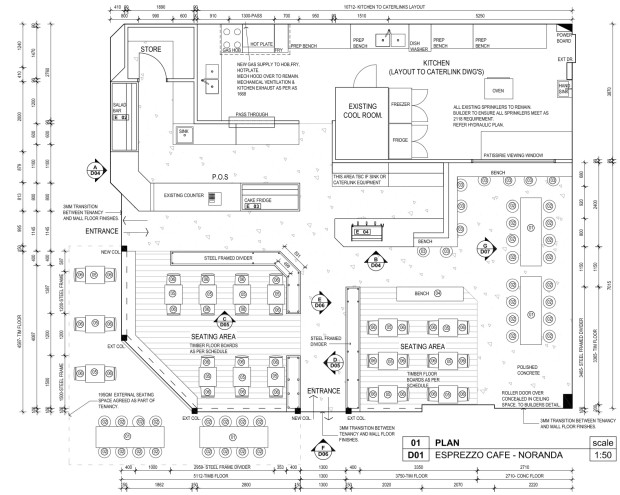 The good news is that plans have been drawn up that will see Esprezzo blossom into the spacious, multifunctional house of goodness it always promised to be.
Imagine settling into a comfy chair in the cosy traditional café corner, or grabbing a seat with a mate at the coffee bench or even joining workmates in front of the pastries on one of two huge dining tables.  The possibilities are all there on paper and the Esprezzo crew need you to help make it a reality.
Support Esprezzo Cafe
To help support Esprezzo Cafe visit: indiegogo.com
Connect with Esprezzo
Website: esprezzo.com.au
Facebook: facebook.com/pages/Esprezzo/246681538212
Twitter: twitter.com/esprezzocafe
Instagram: instagram.com/esprezzocafe