The other night I dropped into The Laugh Resort Comedy Club at The Shoe Bar for a preview of what's coming up at Fringe World. The Club will boast 60 comedians performing 20 shows, including a dozen "World First" shows and five encore performances. While I'm tempted to just list the whole program, I've thought hard and come up with my top 9 tips.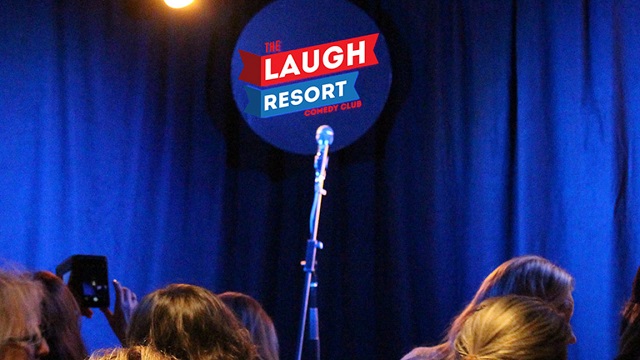 My tips are, in no particular order:
Group show. If you're not too sure what to see, check out a night when a group show is on that way you get a "Best of" show. If you don't like a performance, not to worry another will be a long in a minute or four. One of the group shows is The Laugh Resort 9 at 9, where you guessed it, 9 comedians take a turn over 90 minutes. You can even go more than once as it's never the same line up twice. check out Facebook and Insta for the lineups.
Zeppo. I remember seeing Zeppo a couple of years ago, and running into him riding his unicycle along Matagarup Bridge, but that as they say is another story. I was pleased to see he's doing well and hosting the show Toxic Millenniality , which will see a group of top 20-30 year old comedians muse about life.
Takashi Wakasugi. Takashi describes himself as typical Japanese boy. In his fast paced show Farm Backpacker (Subclass 417) ,he takes us through his experiences of coming to Australia on a working holiday. Using a Power Point presentation a proof, his show is both hilarious and educational. Prepare to feel slightly uneasy about the politically incorrect, truthful insights of what some of these young tourists experience. I can see why this is an encore performance. Very clever.
Ross Vegas. In his aptly named show Recurrence, Ross uses a loop machine to build fascinating rhymes about life. It was fun watching him combine his beatbox, and hip-hop skills and even more fun getting involved in the audience participation.
Jon Bennett. World renowned Bennett was the host for the evening and did an excellent job at making story telling appear super easy. His encore performance of Playing With Men is definitely worth a look.
Definitive. Two years in the making this world first is by hearing impaired Brad Hearne. I'm all up for taking a peak into life from an alternative viewpoint. In this case life on the quiet side should be interesting.
Galentine's Day. Love the idea of this. Held on Feb 13th the night features a range of top local and guest female comedians.
The Heckle. Run by ex mental health nurse John Pinno and Gill "the Scottish Terrier", this sounds like fun for anyone who has the urge to yell out during shows. They challenge you to do your best.
Shoe Bar. While you're there why not grab a bite for The Shoe Bar. While I didn't have time to eat, the food that I saw looked excellent.
For more information go to Fringe World and The Laugh Resort.