Stay cool in the Swan Valley with these 5 delicious ice cream spots.
Sure you could head costal to keep the kids cool this summer, however before you pack up the car and head to the sand, why not change course and head towards the vines.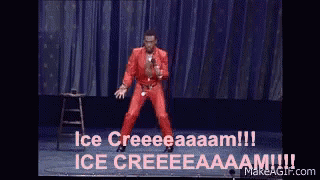 The Swan Valley is fast becoming a family hotspot with not only a variety of family friendly wineries but, now you can treat your taste buds to an ice cream tour of the Valley if you so choose.
Kato's @ 3000
Wanting to try something a little different? Kato's @ 3000 are well known for their experimental ice cream flavours made from local produce grown either by themselves or their neighbours.
Then for the 'grape' on top, choose between 15 varieties of seedless eating grapes, which are picked fresh off the vine and sold from the farm gate January to the end of March.
Mondo
When it comes to ice cream – Italians definitely know what works.
Mondo in the Swan Valley not only specialise in nougat but also serve up delicious handmade ice cream and sorbet.
Whistlers Chocolate Co
Be prepared for chocolate overload. First, you will have to make your way past the mountains of chocolate to the cafe in the back – however, we won't judge if you grab a taste test of chocolates on your way.
Whistlers have a delicious range of gelato ice creams to choose from and a wide opened grass area for the kids to then run off all the ice cream and chocolate they have just eaten.
Oggies Ice Cream
Experts in gelato!
Win at parenting and bring the kids along to Oggies. With 60 flavours on offer (and you are more than welcome to try before you buy) and plenty of room for the kids to run riot, Oggies is a must for any ice cream lover.
Tubs Gourmet Gelato
You might feel mistaken that you aren't on the streets of Italy when tasting Tub's Forumet Gelato
.
Fresh gelato using the best natural ingredients is what you'll get here, made by a truly passionate Italian gelato maker.
Related Articles:
---
This is a sponsored post for Swan Valley – endorsed by So Perth. We value your feedback so please contact us with any thoughts in regards to our sponsored post. Thank you for supporting So Perth and our sponsors.