Tailored menswear startup, InStitchu opens its first showroom in Perth.
InStitchu Perth store opens on 21st of November – Perth style seekers get ready for a convenient, affordable, yet luxurious custom, tailored menswear experience.
Australian made-to-measure online menswear brand, InStitchu, is opening their 10th Showroom, and their first flagship Showroom in Perth.
Following the success of recent Showroom openings in Adelaide, Brisbane, North Sydney, InStitchu is bringing affordable luxury to menswear fashion goers in Perth.
Robin McGowan, Co-Founder of InStitchu said,
"This is not the first time Perth has been introduced to InStitchu—we held a trunk show in September 2017 in Perth, which proved to be a huge success. As always, we look to our numbers and audience data, and it seemed only natural that we open shop in this city so that we can bring our unique combination of old-world charm and technology to meet customer demands."
The new flagship Showroom is opening in a building that depicts InStitchu's signature old-world tailoring experience— situated in the center of Perth's bustling CBD, with its brownstone walls, the building is heritage listed.
James Wakefield, Co-Founder of InStitchu said, "We're really excited to open our doors in Perth, as we have many current customers in this city who shop online, but we'd love to bring a physical Showroom so that they can get a feel of the quality of our fabrics and get measured with our professional Stylists."
What you can expect at InStitchu Perth
InStitchu specialises in custom, tailored menswear for the modern gentleman.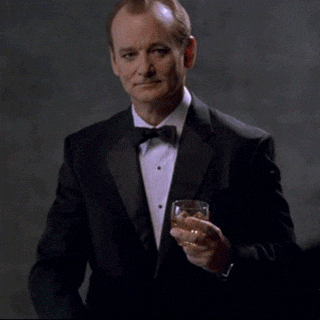 Launching in 2012, customers are given the choice to either step into a Showroom for their signature old-world tailoring experience over a whisky where they can be measured by a Stylist.
Customer's measurements are saved to their online profile making reordering online easy and convenient.
Alternatively, customers can enter their measurements and design their custom, tailored garment from the comfort of home, with all orders covered by InStitchu's Perfect Fit Guarantee – if a customer's garment is anything but perfectly fitted, InStitchu will alter or remake the garment complimentary.
InStitchu's fabrics are of the highest quality, including Woolmark certified 100% Australian Merino wool, luxurious linens, and crisp cottons and customers can choose from hundreds of customisation options.
InStitchu's garments are luxurious, yet affordable, made-to-measure and constructed by their Saville Row trained Tailors.
Suit up and shop now institchu.com or visit the showroom with appointments taking no longer than 45 minutes.
InStitchu Perth Location
Ground Floor, Old Cloisters Building, 200 St Georges Terrace, Perth WA
Opening Hours:
Monday – Thursday: 9am-6pm
Friday: 11am-8pm
Saturday: 10am-5pm
Sunday: Closed