Boss sandwiches are coming to Perth City.
Perth's 45 St George's Terrace will be home to Joey Zaza's – a New York-style dedicated sandwich bar.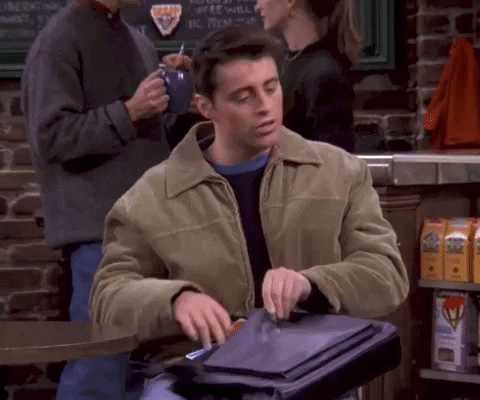 Gone will be the days of the pre-packed sandwich or the Subway roll as your only sandwich options, soon there will be excitement around the good ol fashion sandwich as Joey Zaza's shares their secret family recipes dating back to 1939 and a unique flavour combos.
So what's on the menu?
The sandwich options at Joey Zaza's will certainly take you on a global adventure and have you excited about grabbing a sandwich for lunch with flavours such as:
Porchetta Pleaza – juicy slow-roasted porchetta, rocket, onion jam, pickles, salsa verde and saffron aioli
Hello Halloumi – crispy panko crumbed halloumi, rocket, roasted peppers, pickles, lemon zest and saffron mayo
Nonna's Famous Meatballs – hand rolled meatballs, Nonna's secret napoli sauce, salsa verde, romano cheese and aioli
What's up Saigon? – slow cooked shredded chicken, cucumber, lettuce, pickled daikon & carrots, spring onions, birds eye chilli, coriander, soy sauce and hoisin aioli
Motown Philly – thinly sliced wagyu, roasted red, green & yellow peppers, caramelised onion, mustard and cheese sauce
Mean Boss Parma – handmade chicken parma, Nonna's secret napoli sauce, basil and salsa verde
Razzle Dazzle Pork Crackle – juicy slow-roasted pork, lettuce, pickled daikon & carrots, shallots, chilli, soy sauce, crispy pork crackle and sriracha sauce
Capilicious Cutlet – handmade chicken cutlet, jalapeno slaw, swiss cheese and ranch dressing on
The Classic Conti – continental roll the Joey Zaza's way
Not to mention these sandwiches are made fresh on the spot with the best local ingredients and fillings you will not find anywhere else on the Terrace
As for the cost? Sandwiches will run from $10-$15 so it won't break the bank, but it will fill your stomach.
But it's not just boss sandwiches on offer. The sandwich bar will also serve Dimattina coffee, starting from $3.90 for a small and a large coffee for $4.40.
But wait there's more, keeping up with the theme of local and fresh, there will also be Pressed Earth cold press juices, Kommunity brew kombucha, Lorenzo's Kitchen Bombolini & Cannolis, and of course Nanna's jam drop biscuits.
Joey Zaza's bright yellow and black colour scheme is New York inspired, with its exterior and interior design carefully chosen to stand out amongst the predominantly grey/white/black colours of the Perth. So you will certainly get to experience a little bit of NYC as Joey Zaza's aims to make every lunchtime a boss experience in Perth CBD.
For more details visit joeyzazas.com.au and follow @joeyzazas
on Instagram.
More details about Joey Zaza's
Founders Joe and Michelle Rechichi came up with the idea when they found it difficult to find fresh sandwiches that also offer fillings outside of the ham, cheese, salad, mass-produced meatballs norm.
"Being Italian and growing up in a family who loves to make things fresh, authentic and hearty, I gained a healthy appreciation for good food," said Joe.
"I think there's this continued race for fast-moving, high volume foods, which makes it harder to find lunch sandwiches that are not already pre-packaged or made with real, WA local ingredients," said Joe.
"So as we were devouring an amazing homemade meatball sandwich at my mum's one day, I remembered jokingly saying to Michelle, 'we should remind people how good a sandwich can be, what boss sandwiches look and taste like', and before we know it, we have Joey Zaza's."