Bringing thrills and chills to Perth 28th October – 1st November 2015
Celebrate Halloween and Mexican Day of the Dead at Northbridge Piazza with the City of Perth's annual Carnival Macabre from October 28th to November 1st.
Carnival Macabre will play a lineup of Hollywood's scariest movies at the Piazza SuperScreen during the night and family-friendly festival activities during the day on the weekend.
To ensure you don't miss any of the monster action we have created a full list of events below.
Carnival Macabre Events
Wednesday 28th October
8:30pm Date Night / Winona Wednesday: Beetlejuice (1988) M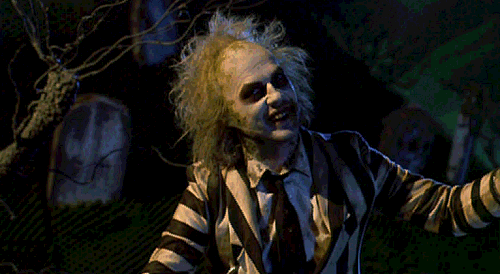 A couple of recently deceased ghosts contract the services of a "bio-exorcist" in order to remove the obnoxious new owners of their house… Beetlejuice – the name in laughter from the hereafter!
Thursday 29th October
9:00pm Alien (1979) M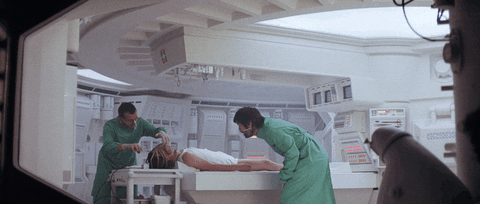 The commercial vessel 'Nostromo' receives a distress call from an unexplored planet. After searching for survivors, the crew heads home only to realise that a deadly bio-form has joined them.
Friday 30th October
9:00pm The Shining (1980) M
Here's Johnny! A family heads to an isolated hotel for the winter where an evil and spiritual presence influences the father into violence, while his psychic son sees horrific forebodings from the past and of the future.
Saturday 31 October
What better way to experience Halloween? The day's event provide numerous entertainment, food and music options.
3:00pm Mexican Day of the Dead Shrine open for viewing (till 10pm)
To celebrate the Mexican tradition of Day of the Dead, a display of the traditional altars for the Dead will be erected in the community building at the Northbridge Piazza.
The altar is like a welcoming portal for beloved departed who come back for one night to share food and drink with friends and family in a celebration of life. With this much loved Mexican tradition, dead is not the end, it is just a continuation.
3:00 – 4:00pm Mexican Day of the Dead Cultural Day
Presented by City of Perth and FOMEX (Friends of Mexico WA)
Mexican cultural dances performed on stage by Ixtzul.
Mexico is a country rich in traditions; each of its 32 states has its own gastronomy and traditional dances. Ixtzul performance will include dances from different regions and from different ethnic groups.
4:00 – 9:00pm Zombie Masquerade Ball
Through-out the Zombie Masquerade Ball there will be activities for all ages as a variety of entertainment, food and music hits the Northbridge Piazza:
Kids workshops with milktooth 4:00-6:00pm
Swing class (4:00pm) + Jumping Jitterbugs Swing showcase performances
Salsa class (7:30pm) + Sinful Salsa showcase performances
Boneyard BMX and Hip Hop Skellingtons

Zombie Masquerade Live Chess
JS Joust (zombie tag)
New Orleans Jazz with Junkadelic Brass Band and Day of the Dead Faeries
Street jazz performances on the corner
Various food (co-curated with Food Truck Rumble)
Sunday 1 November
12:00 – 4:00pm Piazzarama: Carnival Macabre
The Boxtrolls (2014) PG
Based on the children's novel 'Here Be Monsters' by Alan Snow; a young orphaned boy raised by underground cave-dwelling trash collectors tries to save his friends from an evil exterminator.
Wallace and Gromit: The Curse of the Were-Rabbit (2005) PG
Wallace and his loyal dog, Gromit, set out to discover the mystery behind the garden sabotage that plagues their village and threatens the annual giant vegetable growing contest.
Catch the action from previous year's Carnival Macabre
For full event details visit: visitperthcity.com