Perth Paris Direct Flights in 2019 – Qantas to Announce Next European Non Stop Flights
Perth Paris Direct – Tens of thousands new European holidaymakers could be flocking to Perth each year, with Paris to Perth flights ready to take off.
Negotiations Underway
Qantas and Perth airport are negotiating a deal to allow flights between Perth and Paris to takeoff from 2019. A deal is set to be struck soon if negotiations in Sydney go well.
Tourism Boom from France
The flights would boost tourism for Western Australia, with the London Perth direct flights already a popular route.
The Perth Paris direct flight would be about 45 minutes less flight time than London, taking just over 16 hours.
"It's great news for travellers because it will make it easier to get to London. It's great news for Western Australia because it will bring jobs and tourism. And it's great news for the nation, because it will bring us closer to one of our biggest trade partners and sources of visitors," Joyce said of the non-stop Perth to Europe flights previously.
"This route makes Western Australia a new tourism gateway for Australia. We know from our research that there's a lot of appetite to explore the west, not just from British and European visitors."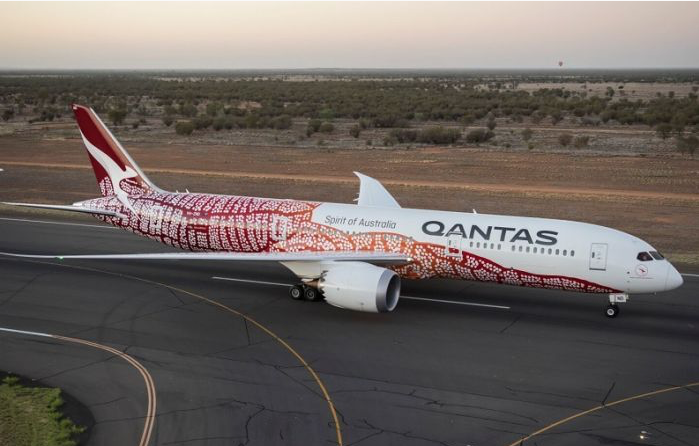 Future Direct Routes
At some point in the near future, Qantas are set to announce they will fly direct from Perth, Western Australia to Los Angeles, California on new aircraft set to be produced by Boeing and Airbus – it'll be a complete game changer for air travel between Australia and the US.
Boeing's 777-8X aircraft is the plane for the job, while the Airbus A350-900ULR could also be enlisted by Qantas.
Related:
Perth France Flights March 2017 News
Perth to Europe Direct – Price War Emerges
Qantas Wants to Fly Perth to Los Angles, Vancouver, Rio Direct
Perth to Argentina Direct Flights on the Cards