Perth will be a little brighter today with a super moon to rise in the night sky.
Tonight's full moon in Perth will be the biggest and brightest Super Moon of the year.
What is a Super Moon?
While it might have been cool, it is not a moon with a Superman logo or a cape.
The term Super moon was originally coined by Astrologer Richard Nolle over 30 years ago, but it became a familiar label in 2011 when the media used it to describe the full moon on the 19th of March, 2011.
A Super Moon is when you have a new or full moon which occurs within 90% of the Moon's closest approach to the Earth.
This is not done by Jim Carrey…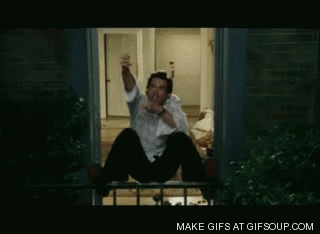 Instead, the Moon orbit is not perfectly circular and is slightly egged shaped with its furthest point away from the Earth called Apogee, and its closest point called Perigee.
Its average distance from the Earth is 384,400 kilometres but this month's Supermoon will only be 356,907 kilometres away from the Earth. That's approximately 27,500 kilometers closer – which is why it will be bigger and brighter than your average moon.
When will be the best time to view the Super Moon in Perth?
Tonight will be a great time to head out into the backyard to take in the sights of the Super Moon.
The best time to view will be from 6:31 pm AWST.
All you need is your eyes to look at it, though if you have a telescope, remember to use a moon filter to save your eyes from being affected by the strong light.
Upcoming Moon events in Perth
Penumbral Lunar Eclipse visible in Perth on 6 Jun
Black Moon: 19 Aug (third New Moon in a season with four New Moons)
Micro Full Moon: 2 Oct
Super New Moon: 17 Oct
Blue Moon: 31 Oct (second Full Moon in single calendar month)
Micro Full Moon: 31 Oct
Super New Moon: 15 Nov
Penumbral Lunar Eclipse visible in Perth on 30 Nov
More moon events timeanddate.com.
Feature image: Instagram @scottyhamilton
Want to learn more about the universe around us?
Visit Perth Observatory.
Watch: Throwback – Perth Super Moon rises over the city in 2016