A new sculpture celebrating the island's rich Noongar heritage is unveiled.
Your entrance onto Rottnest Island will now be a whole lot more spectacular.
A brand new sculpture is waiting to welcome visitors to Rottnest Island (Wadjemup) as the popular holiday destination prepares to deliver an even bigger and better experience for visitors this Summer.
The nine-metre high artwork is embracing and celebrating the Island's Noongar heritage and importance as a national tourist icon.
Named Koora-Yeye-Boordawan-Kalyakoorl (Past-Present-Future-Forever) it depicts a Noongar warrior and breaching whale, constructed from limestone, concrete and aluminium for a powerful statement as you reach the end of the main ferry jetty.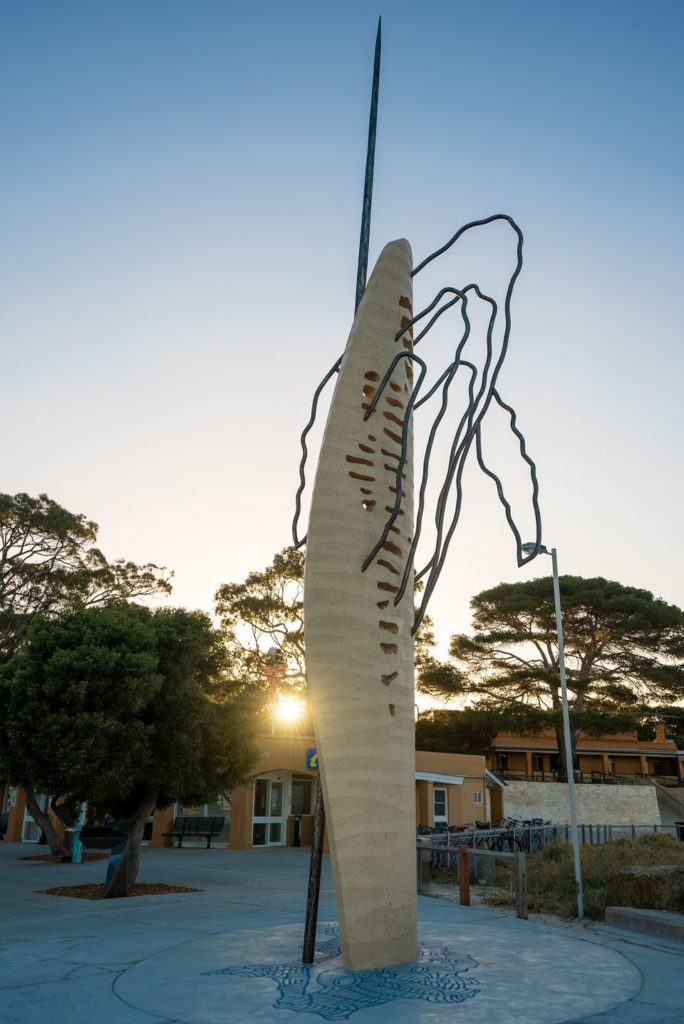 When hopping off the jetty and walking towards the sculpture, visitors will be able to see the sculpture almost change shapes, providing a different view and impact depending on where you are standing.
It is the work of Western Australian artists Sharyn Egan and Jahne Rees, who have been working on the installation since April with significant input from the Whadjuk Noongar community.
The feature piece adds a finishing touch to a range of improvements and upgrades on the Island that are set to ensure the long-term sustainability and love for WA's favourite tourist destination.
Tourism Minister David Templeman said the sculpture pays overdue recognition to the Noongar people at Wadjemup.
"It celebrates the Noongar people's ancient and ongoing spiritual connections to Wadjemup, while recognising the brutal history and incarceration of Aboriginal men and boys that occurred on Rottnest for over a century."
The Commonwealth's National Tourism Icons Program has also invested in a $4.5 million revitalisation of the Settlement Mall and $2.2 million in new amenities at the Island's premier swimming spot, The Basin.
Plan your visit at rottnestisland.com/otherside
---
This is a sponsored post for Rottnest Island – endorsed by So Perth. We value your feedback so please contact us with any thoughts in regards to our sponsored post. Thank you for supporting So Perth and our sponsors.