Complete guide to Australia Day in Perth.
From Australia Day firework times and locations, the best views in the city to how to get home and what's open. We've got your Australia Day Perth questions answered.
Australia Day Fireworks
Location and times
While the city sky will come to life with the Perth Australia Day Skywork celebrations, there will still be 4 other Australia Day firework events in Perth.
City of Perth Skyworks
City of Armadale
Ashfield
Rockingham
Wanneroo
Read more: Perth Australia Day Fireworks: Times and Locations
Best seat in the house
If you are looking for the best vantage point in the city for the Skyworks firework event then we have you covered.
But make sure you get in early and setup your spot before everyone else.
Read more: Best spots to watch Perth Australia Day Skyworks Fireworks
Where to watch Skyworks outside of Perth
If you don't want to battle to crowds of Skyworks then we have the ticket for you. Head out to Lake Monger for a more relaxing Skywork experience as you take the fireworks in from a distance over Lake Monger with the Perth skyline in the distance
Read more: Best view of the Skyworks outside of Perth
Getting home to and from the Skyworks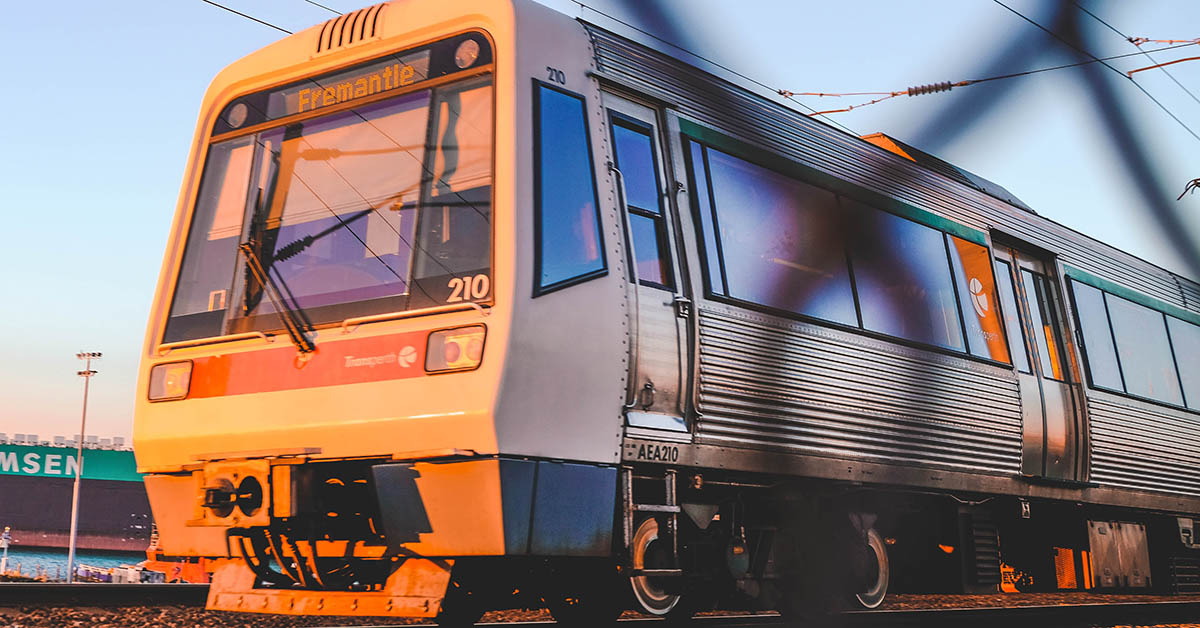 To aid Australia Day Fireworks Skywork punters in getting home, Transperth will be putting on additional trains and buses to get you there and back.
Trains
Australia Day Perth trains will run on a Sunday timetable with extra capacity and additional services. After the fireworks, trains will run as follows:
ELIZABETH QUAY STATION – Mandurah Line passengers only, from 8.10pm to approximately 10.05pm.
PERTH UNDERGROUND (enter from Murray Street Mall, West end) – Joondalup Line passengers only, from 8.15pm to approximately 10.05pm.
PERTH STATION – Armadale, Thornlie, Fremantle and Midland line passengers only.
Armadale Line: Platform 5. Enter from Wellington Street main entrance
Thornlie Line: Platform 4. Enter from Eastern Concourse or Wellington Street main entrance
Fremantle Line: Platform 7. Enter from Eastern Concourse
Midland Line: Platform 8. Enter from Eastern Concourse.
Please remember our buses and trains will be really busy after the Skyworks. Delays are expected so your patience is appreciated.
Buses
In addition to our timetabled buses, we'll run extra services to and from the city for Skyworks. Please note, a number of bus services will be required to deviate from their normal route due to road closures in the city, South Perth and Kings Park. Visit Service Disruptions for more information. 
Australia Day Road Closures
If you are trying to get in or around Perth city on Australia Day you will need to be aware of road closures for the Skyworks event.
Significant Perth Skyworks road closures:
Road's inside Kings Park (6am)
Mill Point Road (12pm)
Riverside Drive (12pm)
The Causeway (5pm)
Adelaide and St Georges Tce (5pm)
Read more: Skyworks Road Closures
What's open Australia Day long weekend?
A comprehensive guide to the pubs and restaurants open this Australia Day long weekend in Perth.
Not to mention some special Australia inspired cocktails and even a vegemite pizza if you dare.
Read more: Australia Day Long Weekend: Perth Pubs & Restaurants What's Open