To celebrate International Popcorn Day – Bobeche will be serving up popcorn themed cocktails.
First of all, yes, International Popcorn Day is a thing. And of course the only way to celebrate the fun and flavour of popcorn is with cocktails.
This is where one of the city's finest late-night cocktail venues is adding a boozy twist to International Popcorn Day, with a fun, week-long popcorn-themed offering.
Bobeche, known for the wafting aroma of freshly popped popcorn that greets you as you descend into the basement bar, will be introducing a new cocktail list for this celebration – showcasing popcorn flavours and creative garnishes.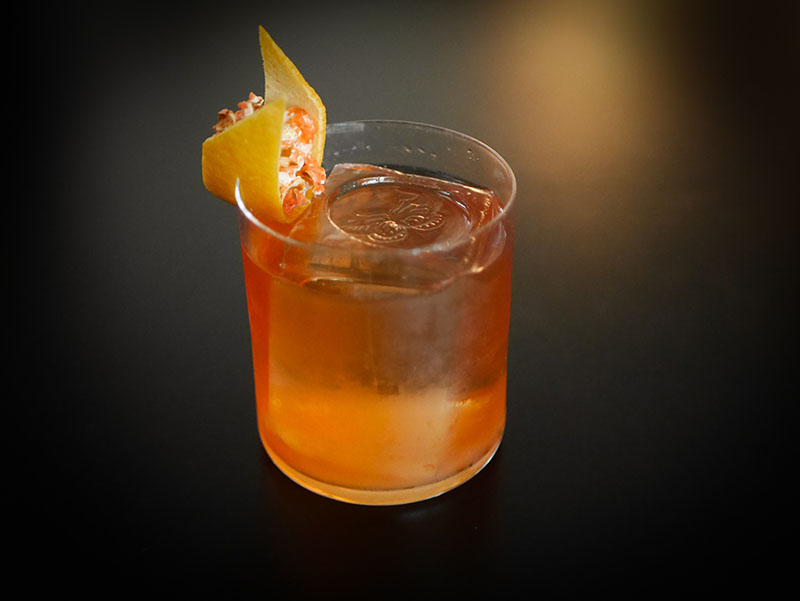 Bar Manager, Pat Carpenter, puts a twist on old classics including a Popcorn Amaretto and Lillet Sour, a Popcorn Espresso Martini, a Popcorn Old Fashioned and a Popcorn Washed Vodka and Old Bay Spiced Bloody Mary.
Carpenter, who took the helm in late 2020, says these cocktails are the perfect representation of the fun and inventive nature of the Bobeche team.
"International Popcorn Day has given us a great opportunity to get really creative. The
Bobeche cocktail list is known for its bold flavours paired with contemporary techniques and finesse."
"My personal favourite from the new menu is the Popcorn Washed Vodka and Old Bay Spiced Bloody Mary. The toasted, buttery notes of our popcorn vodka complement our own Old Bay spice blend which brings this twist on the classic Bloody Mary to a whole new level," says Carpenter.
The bar team will also be showcasing salted caramel and Old Bay popcorn bar snacks, along with their usual offering of coconut oil popcorn – which helped put them on the map for Perth foodies and bargoers.
The regular cocktail and food menu that we know and love will still be available throughout this week.
Popcorn Week will be running from Tuesday 19th January through to Saturday 23rd January.
Bobeche is open Tuesday to Thursday 4pm – 12am, Friday & Saturday 4pm – 1am.
For further details visit bobeche.com.au.
Never miss a bite or a sip with our collection of Perth's best eats and drinks on SoPerth.com.au.