The Pussycat Dolls, Smash Mouth, Steps, Jesse McCartney and so much more are coming to Perth for So Pop 2020.
Unless you have been away from the web for the last week, you would know that The Pussycat Dolls are having a reunion and that reunion will be coming to Perth for So Pop 2020.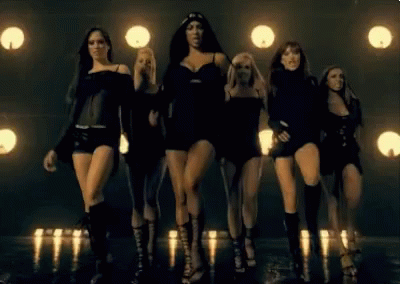 After Aqua, Vengaboys, Blue and B*Witched brought all those fun pop memories back as part of So Pop 2019 – RAC Arena will turn into pop central as The Pussycat Dolls reunite and bring with them a A-grade list of 90's and 00's pop artists and groups for So Pop 2020.
The group will be joined by Jesse McCartney, Smash Mouth, Sophie Ellis-Bextor and of course my boot scooting baby – Steps.
Watch: Steps – 5, 6, 7, 8
The tour will also include Alice DJ, Whigfield, Reel 2 Real, Samantha Mumba, DJ Tigerlily and Resident DJ Rojdar.
So Pop 2020 Festival Perth
When: Wednesday 22 April
Location: RAC Arena
Age: All Ages
Tickets: From $94.90
Tickets go on sale 11am local time, Monday 9 December, 2019. You can also check out presale at Frontier Touring from December 4.
Don't miss a thing in Perth
Stay on top of the latest Perth events with the tap of a button. Hit 'Send Message' to subscribe to the latest Perth events and never miss a thing in Perth again.
So good to be back!
It feels SO good to be back!!! ????????You can watch our full performance from #XFactorCelebrity on the @ITV hub ➡️ https://t.co/uVpRRhuO1R #PCDReunion pic.twitter.com/FItSoxp7gD

— PUSSYCAT DOLLS (@pussycatdolls) December 1, 2019
Feature image: @pussycatdolls