It's been a super busy time here for this little film reviewer so I'm popping in to give you a quick heads up about another great film fest, the 22nd St. ALi Italian Film Festival, which is on now.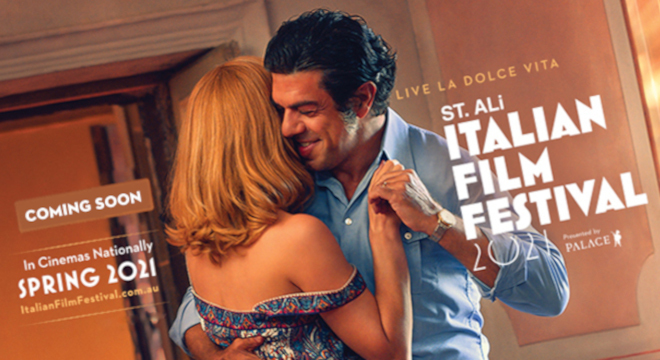 The largest Italian film festival in the world, ST. ALi Italian Film Festival is always worth a look. Aside from dishing up some great new dramas, this year the festival will also bring back some much loved classics. Even if you're not interested in Italian film, the scenery will help scratch any lingering travel itch.
"Never has it been more important to provide a much-needed escape and the chance to become immersed in another world."
said Festival Director Elysia Zeccola
I had really hoped to see the comedy hit Three Daughters where three fathers attempt to stop the love affairs of their daughters. Now there's a storyline I haven't seen before.
A couple more to look out for are:
You Came Back about a man caught between his past and the future.
RoadRunner a film about the culinary legend Anthony Bourdain
Like A Cat On A Highway 2 a follow on from the original comedy of the same name see the return of foul-mouthed, tattooed Monica and radical chic intellectual Giovanni, three years since the end of their love story.
The Predators an entertaining black comedy which sees two families from opposing social backgrounds collide.
For more information go to Luna Cinema and Palace Cinema.