Perth Buenos Aires Direct Flights Coming
Perth Buenos Aires Direct : Perth is getting a direct flight route from Buenos Aires to our fair city.
Millions of passengers could be coming to and from Australia and South America directly every year, as plans unfold for historic direct flights with major global airlines.
Perth Buenos Aires Direct : The Perth Buenos Aires direct flight would take less than 15-hours and connect passengers with Asia.
The flight to Perth from the Argentine capital could link South America, Australia and Asia.
Airlines would fly close to Antarctica to make the Perth Buenos Aires direct flight in the most convenient time.
According to Airline Ratings, Argentine airline Norwegian Air Argentina is the first to undertake the process of developing the South America to Perth route.
The Buenos Aires to Perth direct flights have now been approved; with the airline now looking to ensure it can travel onto Singapore and other Asian cities before its finalised.
Other airlines are investigating if they should also take up the route, as studies are presented by Argentine' business groups.
Perth Buenos Aires Direct in 14.5 hours.
The route will help Perth become a much bigger global airline hub, adding to the Perth to London non-stop flights by Qantas.
Qantas, China Southern Airlines and Singapore Air also have the rights to the route from South America to Asia.
Norwegian Air Argentina, a subsidiary of Norwegian Air, was given approval to undertake the Perth Buenos Aires route in January.
According to the Argentine' study on the flight, a direct flight between Buenos Aires and Perth represents the opportunity to open the South American travellers market to Western Australia.
Approximately 1 million people fly between South America and Asia each year.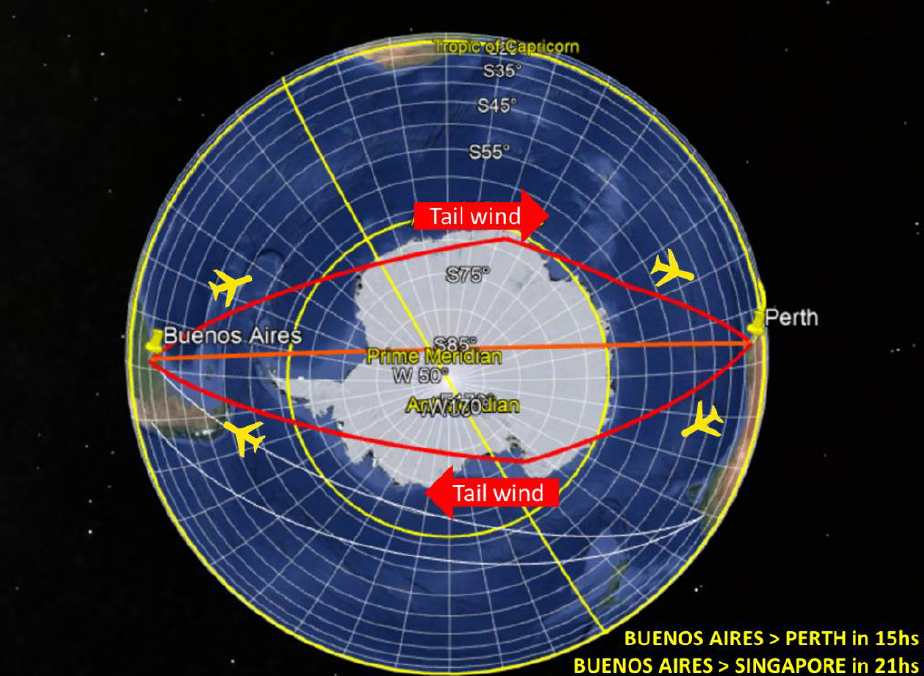 According to Geoffrey Thomas, the Airbus A350 and the Boeing 787 and 777 Dreamliner are both capable of handling the distance.
"This could have a major impact on the number of people visiting Perth and should be considered an important part of the WA Asian Engagement Strategy," Argentine Chamber of Commerce's Australia executive director, Diego Berazategui said.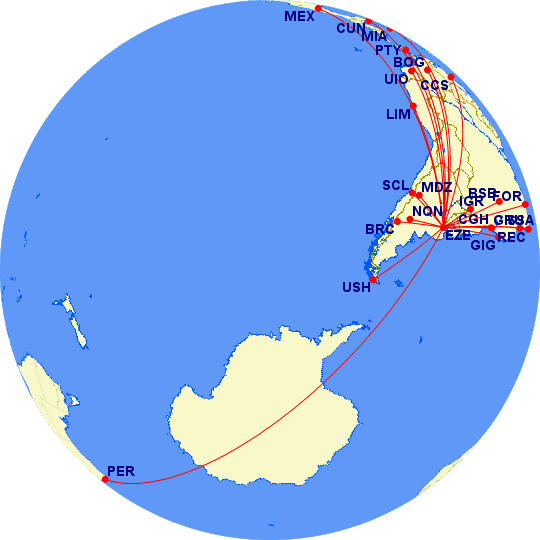 Who wants in? Tag a travel buddy coming with on Facebook below:
The airline plans to grow its presence in Argentina to up to 70 aircraft, likely to include long range aircraft like the Dreamliner. Qantas will operate Perth to London direct with 777's.
Related: Qantas Perth Tourism Awards
A Guide to Travel in Western Australia
Western Australia's Best Camping Spots
Western Australian Camping Activities