The chick flicks quiz night with 40 fetch questions.
There's no doubting emotions will be running high on our third virtual quiz night as we dive into the world of chick flicks.
It's a place we go to for a safe watch, something that will make us laugh, smile, cheer and of course give us a good cry if we need it.
Pour yourself a glass of wine and/or reach for that tub of ice cream and get cosy in your PJs as we dive into the world of chick flicks.
While we are all living the ISO Perth life, twice-weekly we will bring you a different themed quiz night that will be run live.
How it works?
We will set live the quiz game at 7pm on the designated night.
You will then be able to engage with the quiz at the same time as everyone else in Perth – testing your topic knowledge against others in Perth.
You will have 25 seconds to answer the question – the quicker you answer and of course answer correctly the higher you will score.
We recommend that if you want to make some group fun out of it with your friends – hold a Messenger or WhatApps group chat while you and your friends work through the questions.
Alternatively, create a Zoom video chat on your laptop or desktop with your friends and then play the quiz on your phone.
The quiz will start at 7pm and run for 1.5 hours, so if you aren't able to get to the quiz at the start that is no worries – just make sure you jump in and finish all the questions before 830pm.
The winner of the weekly quiz night will be rewarded a prize for their champion efforts – plus of course have the glory of being the all knowingest person in Perth.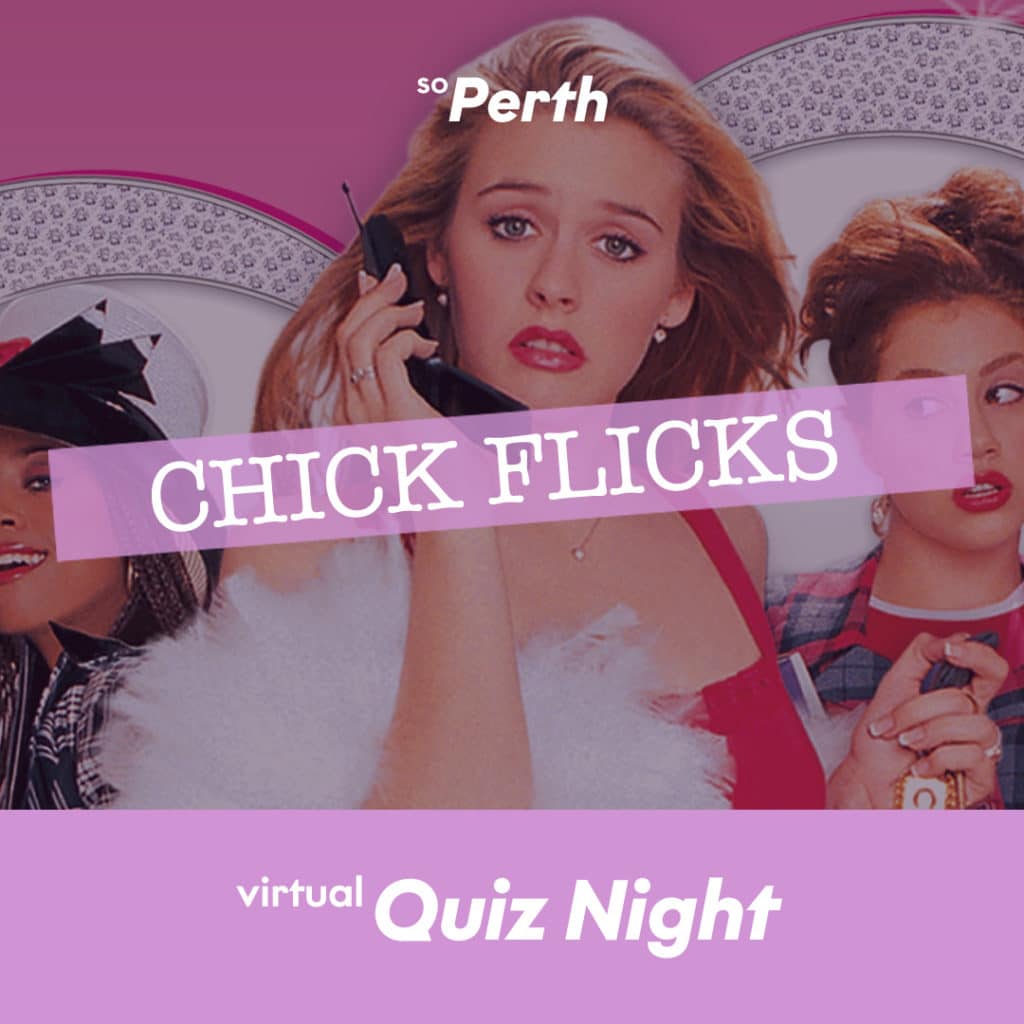 This week's quiz will be chick flicks
Quote the movie, quote the stars, know the stars and know the songs.
Your chick flick radar will well and truly be tested with our 40 question quiz.
How to enter:
Step 1: Register at the link below ?
Step 2: Watch your email as we will send you a reminder before the quiz starts (check junk/spam just in case)
Step 3: Quiz will start Friday 3/4 at 7pm and close at 830pm – so make sure to tell your friends
Step 4: Enjoy 40 of the 'Fetchest' questions
Step 5: Winner will receive a $50 UberEats voucher
More ISO coronavirus coverage on SoPerth.com.au: