Set up camp metres from the crystal blue water's edge at Stockton Lake.
Not only does Collie have other stunning swimming holes; the famous Black Diamond Lake, the paradise of Honeymoon Pool and the best-kept secret of Long Pool – Collie also has a stunning swimming and camping ground located at Stockton Lake.
Camp right on the water's edge at Stockton Lake – Yep, that's right; step right out of your tent or caravan only a few metres from the stunning crystal blue water of Stockton Lake.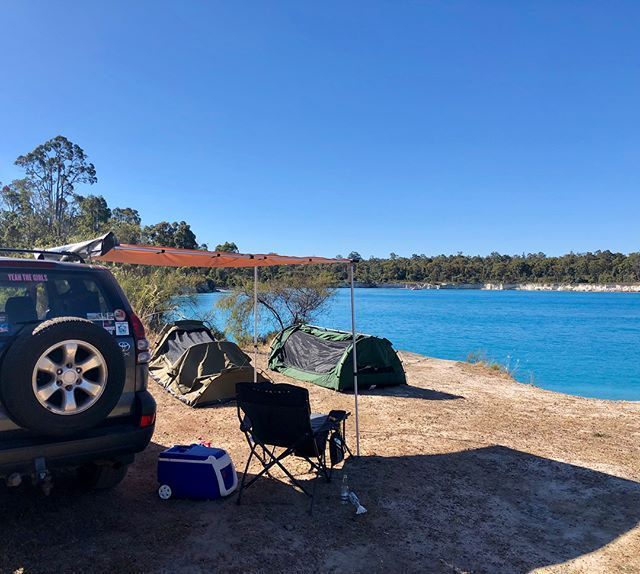 Situated just 10km east of Collie you will find this camping paradise that is perfect for a quick weekend getaway with your partner, mates, family or even just for some special time with your best mate (Stockton Lake is dog-friendly.)
Address: Piavanini Rd, Shotts (Get Directions)
What to expect at Stockton Lake
The water
The first thing you will notice at Stockton Lake when you arrive is the incredible blue of the lake. It's an old coal mine and the water is crystal clear – exactly like Black Diamond Lake.
During the peak (warmer months) you will expect to see boats zipping around the lake with water skiing/tubing allowed, however for those far less adventurous the waters are perfect and calm for kayaking, supping, swimming or to simply float on your unicorn float.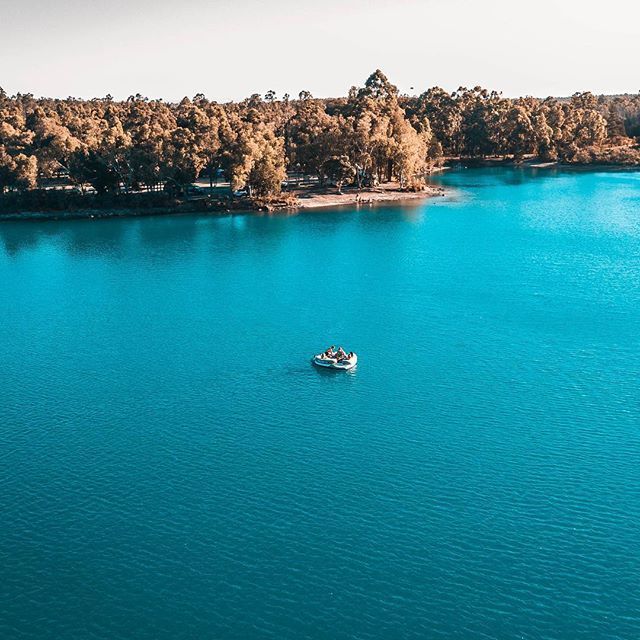 Just make sure to check with Park Alerts during the dryer months to ensure water levels are acceptable for boats.
As for the camping
There are no reservation/bookings for Stockton Lake – so first come first serve. In saying that though the campground is huge sprawling around the edges of the lake. There's plenty of room for motorhomes/caravans and with no set bays, it's ideal for those who are traveling with friends and want to set up together.
The amenities situation – there are two blocks of toilets on the southern and eastern sides of the lake, but no showers or power. Generators are allowed; if you must.
How much does it cost to camp at Stockton Lake?
$11 for adults, $7 for concession cardholders and $3 for children between 5 and 16 with the ranger visiting each day to collect the camping money.
Please note that it gets really busy on long weekends and summer holidays but other times and during the week you can often have the whole place to yourself.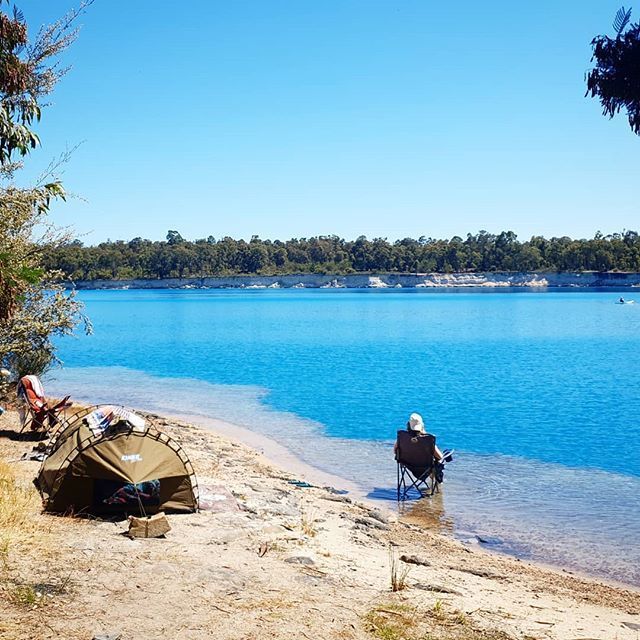 For more information on Stockton Lake visit parks.dpaw.wa.gov.au.
Explore more of Perth and WA
Check out our guide to all things to see and do in WA.