Get nostalgic with hours of unlimited fun at Perth's pinball festival
Following a sell-out event in 2020, The West Coast Pinball Festival is returning to Perth this year even bigger and better!
Pinball fanatics can go back in time with over 100 pinball machines from the 1960's right through to the modern-day.
This is an extremely rare opportunity to play on some super unique machines with rare titles you've always wanted to try.
What's The Go?
This community event will be held at RAC Arena over 3 days from Friday 10th September to Sunday 12th September.
Supported by some of the biggest names in pinball – including Stern Pinball and Marco Specialties – it's the opportunity of a lifetime to find and relive those machines you played as a child or just browse through the endless games on offer.
The festival will have all machines on free play, meaning you can play unlimited games while there. That also makes it super affordable for anyone to attend, with hours of unlimited fun for the same price as what roughly a dozen arcade games would usually cost.
There will be heaps to do over the weekend including tournaments and competitions with awards and prizes; vendor displays and merch; and the opportunity to buy or sell pinball machines.
Game On: Competitions & Tournaments
Feeling competitive? Throughout the weekend, they'll be running pinball competitions and tournaments suitable for all ages and abilities, with some awesome prizes up for grabs.
Here's a rundown:
The Main Event
As the name implies, this is the big main event of the festival. Over two days, competitors will flip for the chance to be immortalised in the pinball Hall Of Fame as Grand Champion.
Tournament Entry: $30
When: Saturday 11th and Sunday 12th September
Friday Night Social Comp
For something a little more laidback, Group Match Play is a simple, fun comp where players are paired against each other in four-player games over a number of rounds.
Tournament Entry: $20
When: Friday 10th September
Women's Tournament
Pinball ain't just for blokes! There's also a tournament just for you ladies. The tournament is split into qualifying and final rounds in a similar, condensed version of the main event.
Tournament Entry: $10
When: Saturday 11th September
Saturday Night Social Comp
Do something a little different with your Saturday night and go head-to-head with other pinball players in a knockout format tournament. Players receive a strike for losing a game and are eliminated after four strikes, leaving one last player standing at the end.
Tournament Entry: $20
When: Saturday 11th September
Little Wizards
A dedicated tournament for aspiring pinball champions under 16-years of age. Again, it will be a similar, condensed version of the main event and everyone walks away from it as a winner with prizes on offer.
Tournament Entry: $5
When: Saturday 11th September
Buy & Sell
If you're a pretty serious pinball collector wanting to expand your collection, then you'll also have the opportunity to trade with your fellow pinball community and buy or sell machines.
You can meet local distributors and private collectors selling off some awesome steals, or exhibit your machines at the festival, which will also earn you an all-access pass for the weekend.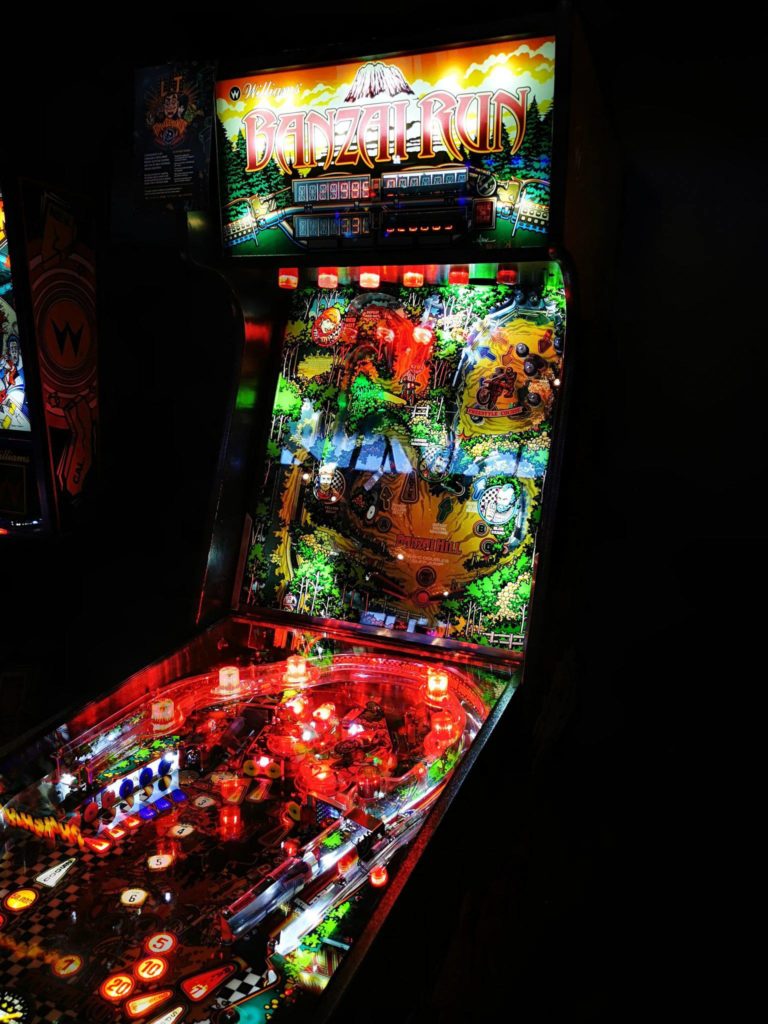 Tickets & Prices
There are a few options when it comes to tickets so you can find something that suits your budget:
Individual Session Pass (Fri/Sat Night): $50 Adults
Individual Session Pass (Sat Morning/Arvo): $40 Adults, $15 Children
Super Session Pass (Sunday)- 6-hours of freeplay at $50 for Adults, $20 for Children
Family Session Pass (2x Adults, 2x Children): Saturday $90, Sunday $120
Warrior Pass: Entry to all sessions over the weekend, $150 Adults, $40 Children
Wizard Pass: Entry to all sessions, including festival merch and a showbag, $200 Adults, $60 Children
Grand Master Pass: The ultimate pass- access to all sessions, merch discounts, framed poster and a showbag, $250 Adults, $100 Children
Find out more and get tickets here
Want To Be An Exhibitor
Are you a personal collector or enthusiast with some great machines?
The festival is always seeking exhibitors to join them and volunteer machines for the festival. In return, you'll receive an Exhibitor Pass with unlimited access to all freeplay sessions.
The exhibitor machines are also eligible for awards including West Coast Kingpin – Best In Show.
Details
When: Friday 10th Sep-Sunday 13th Sep
Where: RAC Arena, Perth
Feature Image: West Coast Pinball Festival
Never miss a moment with the latest Perth events on SoPerth.com.au.