What Nugz will be happening at the Goon & Nugz Festival?
While you there will be plenty of juice boxes and beer flowing at the Goon & Nugz Festival – the most important question on everyone's lips is… what's the nugget situation?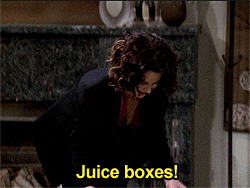 How does the following Nugz specials sound?
Perth foodie vans have certainly outdone themselves this time with a selection of custom nugz dishes that will satisfy your nugget obsession and here are a few tasters.
BBQ Nugtine (Barbeque nugget poutine)
Nuggchos
Philly Cheese Nugz (Nuggets, onion, peppers, cheese sauce in a long roll)
SzechuaNuggets
Okonomiyuggets
Peking duckuggets

Sweet miso nuggets
Spicy Chicken Nug Piadina
For more event updates visit facebook.com/GoonandNugz
.
Goon and Nugz Festival Details
Where: Perth Mess Hall, 8 Francis St, Perth WA 6000
When: Saturday October 19th 5pm – 12am
Age: 18+
Dress: Party vibes
????️ Limited tickets are still available via eventfinda.com.au.