The top Perth small bars and restaurants to hit up for a perfect winter date night.
Date night ideas in Perth – The urge to simply curl up on the couch and 'Netflix and Chill' with your favourite hoodie and blanket is very strong in Perth during winter – that's even if you managed to pull yourself out of your warm bed.
However, we recommend that you brave the cold (Perth doesn't really get that cold) and have a perfect winter's date night with your special someone – or maybe your special Tinder match.
We have 10 top spots in Perth that will provide you with the perfect balance of eats, drinks and atmosphere for that special night out.
Winter Date Night Ideas In Perth
Post
Post is located inside the State Treasury Building and this is where you will be able to experience a taste of Italy.
Constantly evolving menus featuring contemporary Italian cuisine, guided by the seasons and uses the best WA produce available.
So if you are looking for some fine dining in a relaxed atmosphere, with an equally matched selection of wines on offer add Post to your date night list.
Website: postperth.com.au
King Somm
You may have noticed that we have talked about King Somm a bit, well that's because it's a must.
Cosy up in the intimate setting in Bayswater and enjoy a bottle or two of boutique wines from local and international wine producers.
Then pair your wine with Masterchef – Mat Preston approved pizzas. Though there is much more on offer than just pizzas to satisfy your taste buds.
There are no bookings so you will have to be first in best dressed.
Website: kingsomm.com.au
Tiny's Bar
At the west end of the CBD you will find a nice funky and fresh place called Tiny's Bar.
Experience eclectic food, fresh veggies and herbs from the kitchen's rooftop garden, and protein hits roasted on Tiny's custom-made wood-fire grill and rotisserie.
The good times don't stop there as you can tipple from the craft beers on tap, seasonal cocktails and small-batch wines, while Tiny's Liquor Emporium will serve over 300 wines and a range of spirits.
Sounds perfect right? Might as well just book now.
Website: tinysbar.com.au
Shadow Wine Bar
In Northbridge right next to the Alex Hotel you will discover a modern return to classic European drinking and dining.
Shadow Wine Bar is the perfect setting for a winter's date night.
The intimate, dimmed and relaxed setting, with a sophisticated menu and as their name suggest they have a perfect wine menu to match.
You will probably end up making Shadow your go-to date night location after one visit.
Website: shadowwinebar.com.au
Padbury's Restaurant
Have you discovered the magic that is Guildford? If not one of the many reasons to love Guildford is Padbury's.
Located in the historic Guildford area, Padbury's now occupies one of the oldest surviving commercial and residential buildings in Guildford built in 1869.
The historic and beautiful restaurant isn't the only champion of Padbury's allure – they also use the freshest local ingredients paired with​ some of the best wines from the Swan Valley.
Or alternatively just go on a date by yourself for their sizzling local tiger prawns, chilli & garlic butter – they are amazing and we won't judge.
Website: padburysrestaurant.com.au
Le Rebelle
Le Rebelle (rebel in French) is a contemporary take on the traditional French bistro and it will no doubt become a new neighbourhood favourite on Beaufort Street.
The 'romantica' of Le Rebelle is about the romance of Paris and New York, producing an intimate setting partnered with a sophisticated wine list and equal dining options.
To start the night try the blue manna crab toast, or the duck liver parfait, truffle butter, cumberland and brioche will be the perfect complement to a glass of wine.
As for the mains – they will range from light and fresh to decadent. The standout is bound to be the Wagin roast duck, frites and bearnaise. Not to be outdone though by an ever-changing dessert menu will keep diners guessing.
Website: lerebelle.com.au
Shy John
Have you been to Yagan Square? In between Perth's CBD and Northbridge you will find a hidden gem called Shy John.
At Shy John, you will have a unique experience where a brewery meets Yum Cha. But it's not just beers on tap, the staff at Shy John are also very handy with a cocktail mixer aswell.
Wanting to mix in something different for date night then Shy John is the perfect place to book.
Website: shyjohn.com.au
Long Chim
The State Treasury Building gets another nod here with Long Chim.
If some of the finest cocktails in Perth (proof by Long Chim's having bartenders often ranking in Australia's Top 100 bartenders) mixed with Perth's best traditional Thai food you have ever experienced sounds good… then Long Chim is the place to be.
You will have to be organised for Long Chim though – booking is essential and often needs to be locked in well in advance.
Caution Long Chim are known for having a bit of heat in their food.
Website: longchimperth.com
The Standard
Northbridge's The Standard has become one of Perth's most popular hangs over the years and it's not hard to see why.
What to expect? Asian inspired menu with plenty of delicious items to share. Then wet the whistle with a drinks list which is longer than the extensive food menu. Seasonal beers on tap as well as bottle/tinned craft options. Then there are some of Perth's best cocktails and a wine range to suit any pallet.
Cosy up in the corner inside or head outside under the heater to take in the gardens.
Website: thestandardperth.com.au
Alfreds Pizzeria
If you are thinking 'I want to head out, but I want something quite casual, but it has to have top-shelf cocktails and kickass pizza…'
Well, those are some hard boxes to tick, but Alfreds Pizzeria actually ticks all the boxes you would want for a date night go to.
Tucked away underground from the winter cold and rain, enjoy the intimate atmosphere at Alfred's while warming your souls with some of Perth's best pizza and cocktails Perth has to offer.
Website: alfredspizzeria.com.au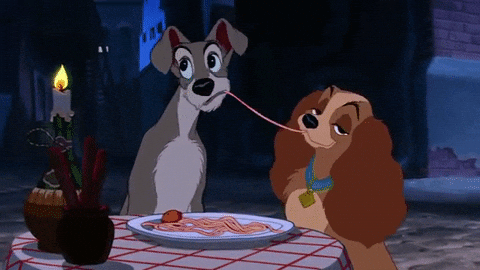 So there you have it 9 date night ideas in Perth to tick off this winter… or well any time of the year really.
More Perth eats and drinks reads
Click through for the latest Perth eats and drinks.