Want a big return from a small investment – then we have your guide to Melbourne Cup roughies for 2020.
Sure we can all put money on the favourite and hope for the best. Or you can be the one that lives on the edge and goes for a roughie to win the 2020 Melbourne Cup.
Placing such a bet and winning will see you crowned Melbourne Cup royalty amongst your peers. How did you know? Why didn't you tell me to put money on? How much did you win again? What was it paying?
As we mentioned in our recent article 'Who Will Win The Melbourne Cup', it is one of the hardest horses races to pick a winner – so why not throw caution to the win and try your luck on smokie/roughie.
Melbourne Cup Roughies 2020
Take note of these roughies to take out a win at the Melbourne Cup or at least have them in your Melbourne Cup boxed trifecta.
Shorter roughie
Finche
#11 | Barrier 6 | $19 (odd as of 2/11)
He was the favourite last year and was in very good form but only managed 7th.
He has another year of experience under his belt, however, didn't do well in the Caulfield Cup which is why his odds might be a bit higher and I consider him a top 3 chance with good value.
Big roughie
Steel Prince
#16 | Barrier 21 | $41 (odd as of 2/11)
Out of all the higher odds horses this is the one I think has the best chance.
My favorite jockey Pikey is on board and this horse and is one that can go the distance.
He's in barrier 21 which will make things hard but with a little bit of luck and a little bit of Pike magic, this horse could surprise some people.
Odds of Previous Melbourne Cup Winners Since 2010
Do roughies win the Melbourne Cup?
Damn right they do – below were the odds for each of the previous Melbourne Cup winners since 2010. Anything $15 or above to win can be considered a roughie come race day.
2019 – Vow And Declare: $11
2018 – Cross Counter: $9.50
2017 – Rekindling: $15
2016 – Almandin: $11
2015 – Prince Of Penzance: $101
2014 – Protectionist: $8
2013 – Fiorente: $7
2012 – Green Moon: $20
2011 – Dunaden: $21
2010 – Americain: $13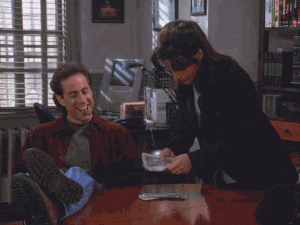 Happy punts! Odds from sportsbet.com.au gamble responsibly.
Melbourne Cup Related: