Melbourne Cup tips and odds to help you pick the Melbourne Cup 2018 winner.
It's the race that stops a nation, and no doubt if there is ever a day you will bet on a race, more than likely it's in the Melbourne Cup.
Spoiler alert though the Melbourne Cup is actually one of the hardest races to pick a winner!
Never fear though as we are here to hopefully share a little wisdom that might have you all saying "winner winner chicken dinner" at the end of Race 7 at Flemington.
Alternatively, if want to take on your own advice – jump on over to our form guide for all the information you need on the 2018 Melbourne Cup field.
So Perth Melbourne Cup Tips 2018
Melbourne Cup Field and Odds
Melbourne Cup Best Tips
Who Will Win The Melbourne Cup 2018?
Our resident punter Brannon Heath, who has spent most of his life at the track provides his Melbourne Cup 2018 tips below:
11. Yucatan
Yucatan: $5.50 WIN, $2.50 PLACE (as of 4/11)
The clear favourite for the Melbourne Cup, however, Yucatan has been struck a blow with drawing barrier 23 – a significant obstacle to overcome for any horse.
Reports are still strong on Yucatan though with many saying Yucatan had one of the most impressive Melbourne Cup trials to date.
Wary of the barrier draw and lack of experience over longer distances has – Yucatan will have to do a lot of work to get in position early which could see the horse fading in the final turn.
Form Guide: Yucatan Form Guide
3. Magic Circle
Magic Circle: $8 WIN, $2.80 PLACE (as of 4/11)
Magic Circle has been in outstanding recent form and one of the only lower odds horses that regularly runs over 3,000 metres, which is a significant advantage when racing the Melbourne Cup 3,200 meter track.
Magic Circle like Yucatan, unfortunately, drew a hard barrier (17) but with stamina on its side will be a big chance to take it home this year and should be in all trifectas.
Form Guide: Magic Circle Form Guide
23. Cross Counter
Cross Counter: $9.50 WIN, $3.10 PLACE (as of 4/11)
Like Rekindling who won last year, this horse is a northern hemisphere 3-year-old who I think has a big shot at winning the race.
Cross Counter worst finish in a race is 4th, this horse has something special and knows how to win or at least be in with a good chance coming down the final stretch.
What also helps Cross Counter is that Kerrin McEvoy is on board who's won this race twice before and partnered with a renowned trainer in Charlie Appleby it's definitely worth a punt on the nose.
Form Guide: Cross Counter Form Guide
So who will win Melbourne Cup 2018?
Cross Counter is my tip to win the Melbourne Cup in 2018.
Melbourne Cup Roughies
Like to go against the grain and want to back an outsider on the day?
View our list of Melbourne Cup Roughies that could help you win bug on the day.
Read more: Melbourne Cup Roughies 2018
Melbourne Cup Trifecta
What's a Melbourne Cup without a trifecta punt.
If you are looking to win big from minimal investment then we have the list of horses to add to your trifecta card.
Read more: Melbourne Cup Trifecta Bets 2018
Predict The Melbourne Cup Winner
But wait didn't we already say who was going to win above?
Yes, that is correct, but we wanted to take all form and performance out of the decision and we have come up with the winner for the 2018 Melbourne Cup based purely on historical trends and math.
So who have we predicted to win the 2018 Melbourne Cup?

Marmelo!
For all the detailed insights and math read more at Melbourne Cup predictions 2018.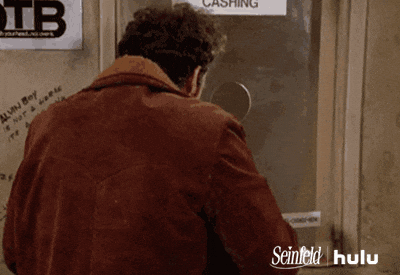 Happy punts!
Watch Melbourne Cup 2017 Replay
Melbourne Cup Related: