From The Simpsons to Futurama to Disenchantment and yes it is a winner!
If you're not fussed on The Block and not of fan of Bachie Honey Badger then I recommend you fire-up Disenchantment on Netflix.
Disenchantment, the new series from The Simpsons creator Matt Groening has recently dropped on Netflix and yes it's a winner.
First off, given how old The Simpsons are and not to mention Futurama came out 19 years ago! You could easily be mistaken to think the Matt Groening would be retired in his old age and counting his dollar on a private island.
For those playing at home, Matt Groening is only 64 and as it turns out he still has a few gags up his sleeve.
Up front, I'd just like to say The Simpsons is one of my favourite shows of all time – well at least the first 10 or so seasons as it's fair to say The Simpsons have lost their way in the later seasons.
Futurama is underappreciated and doesn't get the acclaim that it should and I highly recommend that if you are yet to watch Futurama – then you are in luck as Futurama is on Hulu. If you don't have Hulu then that is a whole other story.
What is Disenchantment about?
Disenchantment Synopsis
Following the misadventures of hard-drinking princess Bean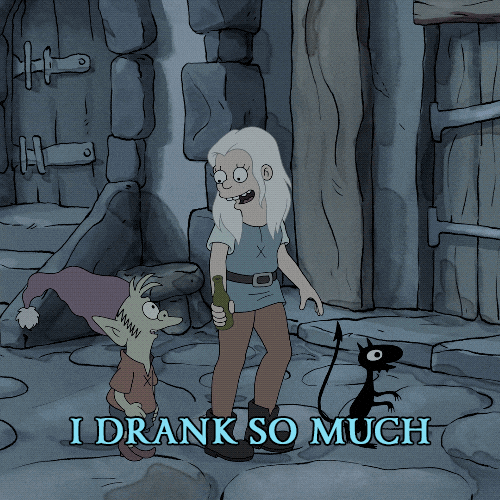 Her feisty elf companion Elfo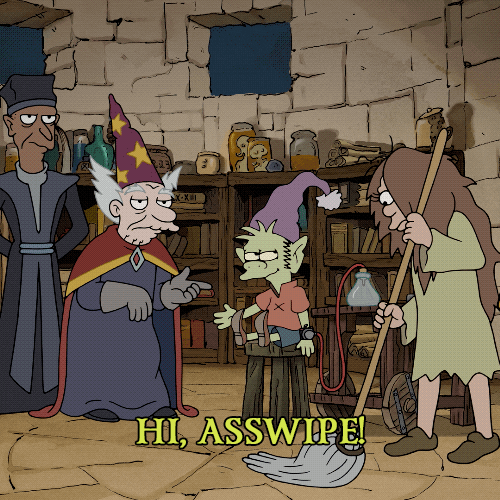 and personal demon Luci in the crumbling medieval kingdom of Dreamland.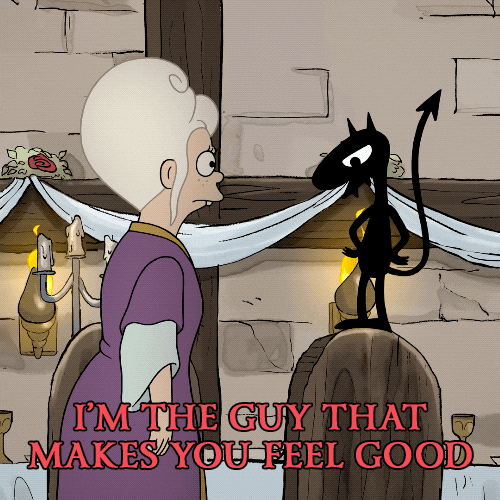 Without giving too much of the storyline away as a Simpsons and or Futurama fan the animation will make you feel at home, however, the storyline and jokes are taken a bit further than previous Groening shows – perhaps this is a result of partnering with Netflix as opposed to Fox.
Bean is a 19-year-old defiant teenager who loves nothing more than to go against her father King Zog's every wish as she drinks (and drinks), steals, gambles and sets a path to outright destruction. All with the aid of demon Luci (reminding us all of Bender and his over the top behaviour/opinions and the inner demon we all wish we had). Not to mention everyone seems to think Luci is a talking cat, which in Dreamland is considered normal.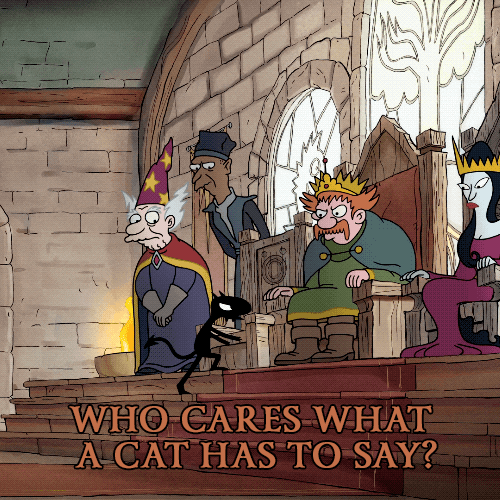 While there are some lulls throughout the first season, there are definitely a lot of wins and a lot of great lines that will have you feeling warm and fuzzy like the good ol Simpson and Futurama days.
It's interesting to note that The Simpsons and Futurama weren't at the peak of their powers in the first season, so it will be great to see where Disenchantment can go as the show continues to evolve.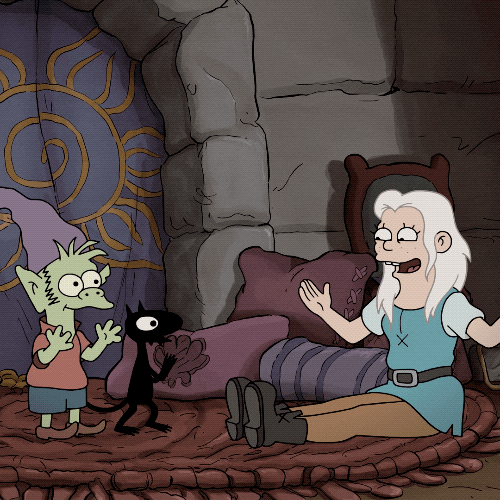 Watch now on Netflix and enjoy netflix.com.