Want a big return from a small investment – the guide to Melbourne Cup roughies for 2018.
Sure we can all put money on the favourite and hope for the best. Or you can be the one that lives on the edge and goes for a roughie to win the 2018 Melbourne Cup.
As we mentioned in our recent article 'Who Will Win The Melbourne Cup', it is one of the hardest horses races to pick a winner – so why not throw caution to the win and try your luck on smokie/roughie.
Melbourne Cup Roughies 2018
Take note of these roughies to take out a win at the Melbourne Cup or at least have them in your Melbourne Cup boxed trifecta.
17. A Prince of Arran
A Prince of Arran: $17 WIN, $5 PLACE (as of 4/11)
English horse who has earnt its spot in the Melbourne Cup by winning the Lexus Stakes at Darby day. Tough task to go back to back after winning on the weekend, but I do like this horse as it's won big races at 3200 metres before.
Form Guide: A Prince of Arran Form Guide
4. Chestnut Coat
Chestnut Coat: $41 WIN, $11 PLACE (as of 4/11)
On recent form, I wouldn't be backing this horse but it's the Melbourne Cup and crazy things happen. Japanese horse that can definitely last the distance and coming out of barrier 4 increases his chances.
Form Guide: Chestnut Coat Form Guide
9. Marmelo
Marmelo: $16 WIN, $4.80 PLACE (as of 4/11)
While we ran the numbers and established key indicators to predict who will win the 2018 Melbourne Cup, it turns out Marmello ticks all the boxes but one.
Based on our Melbourne Cup prediction and the fact Marmelo is coming into this year Melbourne Cup on good form and well rested could make it a sneaky pick on the day.
Form Guide: Marmelo Form Guide
Odds of Previous Melbourne Cup Winners Since 2010
Do roughies win the Melbourne Cup?
Damn right they do – below were the odds for each of the previous Melbourne Cup winners since 2010. Anything $15 or above to win can be considered a roughie come race day.
2017 – Rekindling: $15
2016 – Almandin: $11
2015 – Prince Of Penzance: $101
2014 – Protectionist: $8
2013 – Fiorente: $7
2012 – Green Moon: $20
2011 – Dunaden: $21
2010 – Americain: $13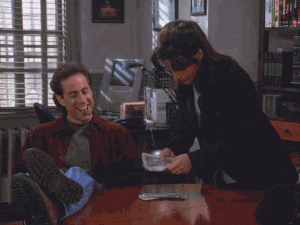 Happy punts!
Melbourne Cup Related: