Eminem Concert – Ticket Pricing Released
Eminem Concert 2019 tour details released.
More details are emerging on Eminem's massive Rapture tour, coming to Australia this February.
Online sales are underway for some with pre-sale privileges, giving us details about ticket prices.
See Also: Eminem Rapture Tour Australia Set List
In Perth, where Eminem will play to 50,000+ fans for the first time ever, tickets start from $120.
Details emerged of the seating plans for the Rapture concert today, 24-hours after the tour was confirmed by the 45-year-old rapper's management.
Perth Eminem Concert
According to the Ticketek website, EMINEM Rapture Tickets will be as expensive as $750 for the best VIP fan experience, the 'Rap God Party Package'.
"They ain't gonna know what hit 'em…"#VENOM OFFICIAL VIDEO FRIDAY 1PM ET #KAMIKAZE @VENOMMOVIE pic.twitter.com/iy45WgdaCf

— Marshall Mathers (@Eminem) October 3, 2018

Want to know what it'll cost to see Eminen in concert? Details displayed.
Perth Eminem Concert
Perth seating configuration and cost guide for Eminem concert tickets.
Sydney Eminem Concert
Sydney tickets start from $114 for the Eminem concert.
Melbourne Eminem Concert
Melbourne Eminem tickets, hosted at the MCG, likely the biggest crowd in Australia will start at $112.
Brisbane Eminem Concert
Brisbane Eminem concert tickets start at $117 with ticket arrangements to be confirmed by the venue.
Please note these are a guide only, we are not responsible f or these tickets or how they are displayed, simply a screen shot of the Ticketek Australia website as of October 16 2018.
Dates of the Tour:
Wednesday 20 Feb
QSAC, Brisbane, QLD
Friday 22 Feb
ANZ Stadium, Sydney, NSW
Sunday 24 Feb
Melbourne Cricket Ground, VIC
Wednesday 27 Feb
Optus Stadium, Perth, WA
From Ticketek:
All tickets for EMINEM whether purchased online, via phone or at outlets, will be held back for delivery or collection until Monday 7 January 2019.
Customers who select Venue/City Box Office Collection, please check back on Monday 7 January for a full list of Pre-Paid Collection Outlets
Customers who purchase tickets and subsequently change their address before Thursday 31 December 2018 will need to ensure their contact details are up to date.
Customers who book via www.ticketek.com.au can update their details by logging into their My Ticketek Account
Age Restrictions
Rapture 2019 is a licensed all ages event. GA zones are only recommended for patrons aged 15 years and over.
Y TICKETEK PRE-SALE (local time)
QLD: Fri 19 Oct, 1pm – Sun 21 Oct, 10pm*
VIC: Fri 19 Oct, 3pm – Sun 21 Oct, 10pm*
NSW: Fri 19 Oct, 4pm – Sun 21 Oct, 10pm*
WA: Fri 19 Oct, 2pm – Sun 21 Oct, 10pm*
A pre-sale is an opportunity to secure tickets prior to the public, not a preferential seating service. On sale times are quoted in local time. *Or until pre-sale allocation is sold out.
ON SALE TO PUBLIC (local time)
QLD: Mon 22 Oct, 1pm
VIC: Mon 22 Oct, 3pm
NSW: Mon 22 Oct, 4pm
WA: Mon 22 Oct, 2pm
Ticket Limit:
VIP Packages – 8 per transaction
All Other – 8 per transaction
Full Details from the ticket provider.
Our earlier story: Eminem comes to Perth
for the first time
Rapper Eminem will appear in concert at Optus Stadium in February, with official confirmation out now that the 45-year-old chart-topper will play, likely in front of a sell-out in Perth.
Real name Marshall Bruce Mathers III, Eminem announced his 2019 Australian tour in support of his latest album, Kamikaze today after a media leak at the weekend.
The Eminem Perth Concert will be the first time the rapper has performed in Western Australia.
He toured Australia in 2014, however chose not to make it to the west. The new Optus Stadium and it's huge concert capacity was likely a winning argument ($) this time around.
The Eminem Perth concert will take place on the 27th February.
Tickets go on sale 22nd October, via Ticketek.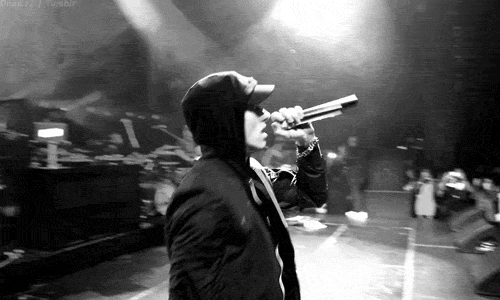 Our Top 10 Eminem Songs – Eminem Perth Tour 2019
In dedication to Eminem touring Perth for the first time, here are the So Perth team's Top 10 Eminem bangers to lose yourself to – Read more.
Related: