Take a different route on your next trip with these off the grid WA towns
There are towns in this State that we (and probably everyone in the country) know very well. And it's little wonder when those places are as excellent as Margaret River, Albany, Exmouth, Dunsborough, Esperance, Lancelin and so on.
But just because you haven't heard of a place doesn't mean it shouldn't make it onto your next adventure list.
In the spirit of trying something new, we have put together a list of ten towns you've probably never heard of, which makes them all the more exciting to visit.
Menzies
About eight hours North East of Perth lies this small mining town.
Located between Leonora and Kalgoorlie, Menzies is well off the beaten track.
You'd think this town would be named after Australia's longest-serving Prime Minister, Robert Menzies, but you'd be wrong. It's named after the man who found gold in the area in 1894.
The historic nature of this town makes it worth a visit, but so does an art exhibit that may be familiar.
It's not in a gallery but instead spotted across Lake Ballard. Yes, we're talking about the 51 black steel humanoid sculptures, erected by Antony Gormley and spotted across the salt lake. The sculptures, like the lake, are eerily beautiful, especially at dawn and dusk.
Cossack
So this town isn't exactly thriving with life. Actually, it's quite the opposite, it's a ghost town.
Located in the State's northwest, this town was a big deal back in the 19th century as a main port for the pearling trade.
But as business moved on, the town closed up and in 1950 it stood empty.
The buildings have been immaculately restored and cared for though, making Cossack potentially one of the most well cared for ghost towns in the State if not the country.
Quobba Station
This oddly named place in WA might sound obscure, but it's actually hosted the likes of Hollywood stars Matt Damon and Chris Hemsworth – yes that place.
The Quobba Station is well known for the nearby coastline and world-famous Red Bluff – a paradise for surfers in particular.
Even if catching waves isn't your thing, this remote spot is gorgeous and renowned for its eco-tourism, such as its glamping accommodation, which it does so well.
See Also: Top Glamping Spots In WA
Greenhead
A coastal town not much further than Jurien Bay, Greenhead is one of WA's better well-kept secrets.
With its empty white beaches and turquoise waters, this town offers a coastal getaway just a couple of hours north of Perth.
The area offers excellent swimming and snorkeling, with beaches like those in Dynamite Bay protected from the elements and offering a peaceful day at the seaside.
The area also boasts a sea lion colony, which you can see up close with guided tours.
Deanmill
While we're well acquainted with the South West towns of Busselton, Dunsborough and the like, Deanmill might not be so familiar to you.
The historic timber town is located near Manjimup and produced important materials for the construction of the Trans-Australia Railway.
With little railway building left to do, and timber mills on the rocks, the town isn't exactly what it used to be.
But it's worth exploring, with a heritage trail leading from Manjimup to Deanmill for you to follow.
Popanyinning
It wouldn't be a list of obscure WA towns with at least one town name that's difficult to say, right?
Popanyinning is another historic town founded in the 19th century.
The town itself is small and quaint, but with attractions that include a dam where you can swim and the nearby Dryandra State Forest, which stretches more than 28,000 hectares, to explore.
While there are numerous native tree species in Dryandra, there's one unique tree you can see in the region.
It is called, well… the Tree. On the surface, it looks like another big, though impressive, white gum tree. But the history of the tree is what makes it special.
The tree was a meeting point for settlers to discuss district progress and share stories, with a well soon dug nearby to make sure people could wet their tongues while doing so.
Wickham
Located in Karratha, Wickham is a beautiful coastal town known for its sandy beaches and excellent fishing.
Named after the captain of the first ship to survey the North West in 1840, John C Wickham, the town is now home to about 1,600 people – many of whom work in the mining industry.
You can get a lay of the land from Wickham Tank Lookout (as in water tank, not wartime tank), and check out local favourite, Boat Beach.
A few kilometres away is Point Samson, with holiday homes galore and a coast bordered by a coral reef – keeping the waters calm and the fishing plentiful.
Ongerup
Half a day's drive south of Perth is the Great Southern Region, known for towns like Albany and Denmark. But there are other towns to check out as well, like Ongerup.
Named after the Noongar word for male kangaroo, the town was home to many hunters and tanners in the mid 20th century.
Nowadays, it has a population of less than 100, but still boasts a country pub where you're sure to meet some characters.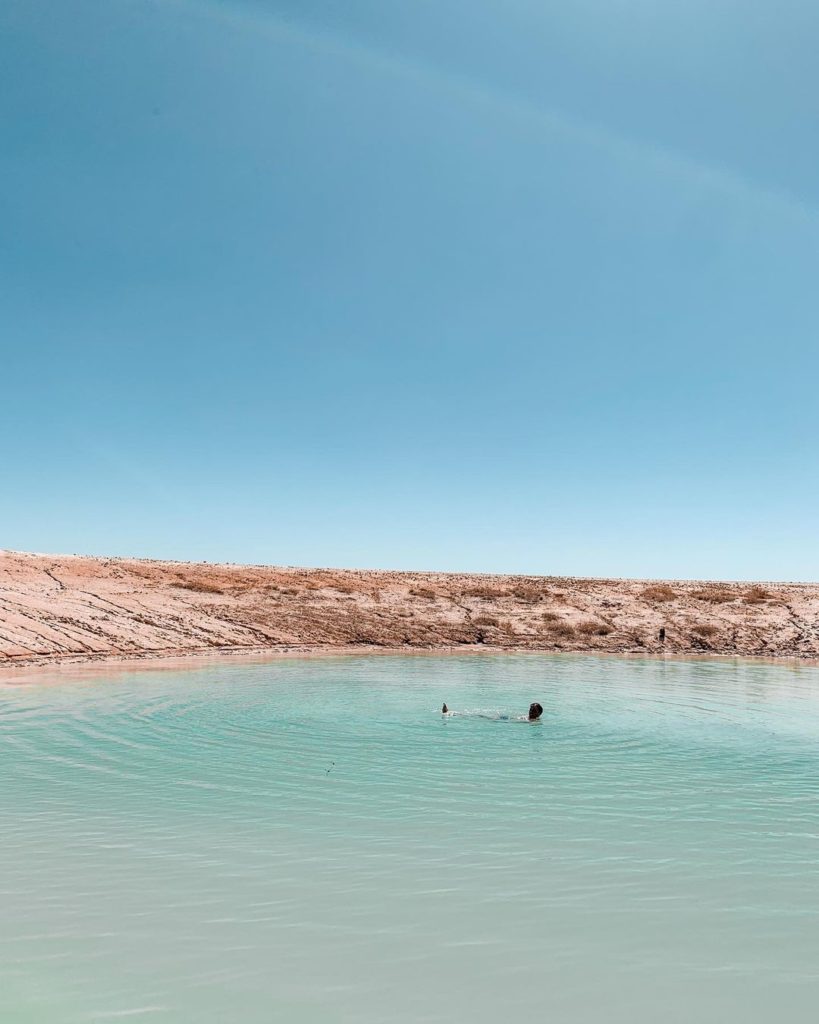 Borden
Located right near the stunning Stirling Range National Park, Borden is a tiny town of just a couple hundred.
It's probably one of the oddest named towns in Australia, named not after an Australian at all, but a Canadian Prime Minister. Because why not.
The big draw to the town is the Stirling Ranges themselves, which people spend multiple days exploring and walking through.
But there are charms within the town centre as well, including "the magpie flight path". This path consists of magpie sculptures, each with a plaque that tells stories of the area.
Broomehill
Broomehill came into being thanks to the Great Southern Railway, which connected the town to others in the region.
The town has heaps of character, with its 19th-century history seen in many of the heritage buildings, including the post office.
The local museum tells you the story of the town, while owners of the Henry Jones Winery and Café (Jim and Annabel last we checked) will weave you yarns taking place more recently.
Take in more of WA with our Western Australia travel guide on SoPerth.com.au.