Fans of The Simpsons this is the day we have been waiting for.
No more mucking around with all those DVD box sets, that's if you even still have a DVD player. No more being forced to watch whichever episode is playing on TV – every The Simpsons episode will be available whenever you want with Disney+ streaming.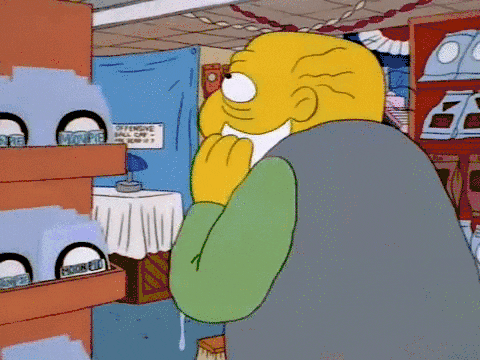 What a time to be alive – indeed!
To celebrate the fact that Disney+ will launch in Australia on November 19th, costing $8.99 per month (I'd pay that just for The Simpsons), with every episode of The Simpsons (that's 662 for those playing at home) we thought we would choose our 'Top 11 The Simpsons Episodes of All Time' – 10 was too hard.
A task that was not very easy at all and very controversial. So to ensure no one was physically harmed we have listed our top 11 in no particular order.
Deep Space Homer (Season 5, Episode 15)
Barney and Homer compete to become the first average American in space.
Last Exit Springfield (Season 4, Episode 17)
Homer takes on Mr Burns in a labor struggle that rapidly spirals out of control; when Homer leads the workers out on strike, Mr. Burns retaliates by hiring robots to replace them and shutting off power to the city.
Homer vs. the Eighteenth Amendment (Season 8, Episode 18)
Homer and friends reintroduce a speak-easy to Springfield when an old Prohibition law is enforced; Homer reinvents himself as the Beer Baron.
Cape Feare (Season 5, Episode 2)
"Sideshow Bob" returns to Springfield for revenge against Bart for exposing his murder plot.
Homer's Enemy (Season 8, Episode 23)
Homer clashes with an industrious new co-worker; Bart buys an empty factory.
Marge vs. the Monorail (Season 4, Episode 12)
After Mr. Burns pays Springfield $3 million in fines for dumping toxic waste, the city buys a monorail.
Bart vs. Australia (Season 6, Episode 16)
Bart tricks an Australian boy into accepting a collect call and the family must fly to Australia to make an apology.
You Only Move Twice (Season 8, Episode 2)
Homer accepts a new job and moves the family to Cypress Creek, where the perfect setting soon turns sour.
Homer the Great (Season 6, Episode 12)
Due to a technicality, Homer is granted membership into an exclusive, clandestine and influential brotherhood called the Stonecutters.
King-Size Homer (Season 7, Episode 7)
Homer hopes an eating binge will help him weigh in at 300 pounds so he can work at home.
Itchy and Scratchy Land (Season 6, Episode 4)
The children have the time of their lives when Homer and Marge take them to Itchy & Scratchy Land — the most violent place on Earth.
In February, Fox renewed The Simpsons through to season 32, which will bring up the show's 700th episode.
Stay up to date on all things Disney+ via disneyplus.com/au.