We have 10 of the very best caravan and camping sites to help you explore WA.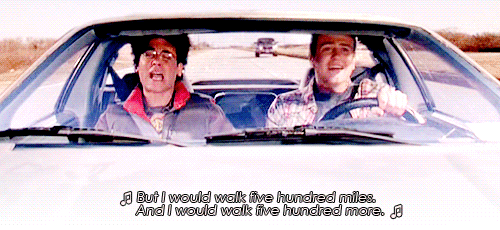 Time for a road trip? Have you always wanted to pack up, hit the road and explore our great state? But where to stay?
The team at Caravan Industry Association Western Australia have shared a few of their trade secrets with us to showcase 10 of the very best caravan and camping spots in WA.
So get your playlist ready and your coffee flask ready to hit the open road to one of these great accommodation hotspots.
Mandurah Caravan & Tourist Park
There are many reasons to visit the Peel region for a vaycay, or alternatively, if you are passing through on your way further south the ManduragCaravann and Tourist Park has been listed as a high quality and family friendly location.
Address: 522 Pinjarra Road, Mandurah WA 6209
Phone: 08 9535 1171
Website: mandurahcaravanpark.com.au
Karrinyup Waters Resort
From outside of Perth and passing through on your way north or south? Karrinyup Waters Resort is one of Perth's top caravan and camping sites.
Address: 467 North Beach Road, Perth WA 6
Phone: 08 9447 6665
Website: kwr.net.au
Mandalay Holiday Resort & Tourist Park
Well if the above photo isn't enough to excite you then you are very hard to please!
Located in Busselton, Mandalay Holiday Resort and Tourist Park is a perfect holiday destination. Not only renowned for its family facilities (as seen with the giant water slide) but also with the beach located across the road, you will be hard-pressed to find a better place to stay in Busselton.
Address: 652 Geographe Bay Road, Broadwater, WA 6280
Phone: 08 9752 1328
Website: mandalayresort.com.au
Gracetown Caravan Park
Want to add some fun to your stay?
Gracetown Caravan Park has you covered. They have mini golf, tennis courts, a waterslide, a volleyball court, a playground, a bouncy castle, fire pit and even a movie screen! All set in natural bush with local wildlife visits.
Address: 744 Cowaramup Bay Road (near Caves Road), Gracetown WA 6284
Phone: 08 9755 5301
Website: gracetowncaravanpark.com.au
Seaspray Beach Holiday Park
//www.youtube.com/watch?v=CMFRIF1uY00
There's a reason it's called SeaSpray… Any closer and you'd be sleeping in the ocean.
If you are heading north from the city then SeaSpray Holiday Park is a beautiful beachfront accommodation in Dongara.
Address: 79-81 Church Street, Dongara WA 6525
Phone: 08 9927 1165
Website: seaspraybeachholidaypark.com.au
See Also: WA's Top Swimming Holes
Taunton Farm Holiday Park
Perfectly situated in the town of cows.
Taunton Farm is only 10 minutes from Margaret River and 20 minutes from Busselton, making this spot a perfect choice when staying in the south west.
Address: 8113 Bussell Highway, Cowaramup WA 6284
Phone: 08 9755 5334
Website: tauntonfarm.com.au
Wintersun Caravan and Tourist Park
Heading North?
The Wintersun Caravan and Tourist Park team will welcome you to Carnarvon with shady grassed sites and a sparkling pool for you to beat the heat.
Address: 546 Robinson Street, Carnarvon WA 6701
Phone: 08 9941 8150
Website: wintersuncaravanpark.com.au
Bayview Coral Bay
Not to play favourites but… If you haven't been to Coral Bay then you haven't WA'ed.
Located as North West as you can get in WA, you will find pristine waters and a chilled vibe at Bayview Coral Bay. A must for any keen traveller.
Address: Robinson Street, Coral Bay WA 6701
Phone: 08 9385 6655
Website: coralbaywa.com.au
Coalmine Beach Holiday Park
//www.youtube.com/watch?time_continue=96&v=Gw8s9dVyx_Q
Looking for a holiday packed with sightseeing, bushwalking, swimming and fishing?
Or are you simply in need of some relaxation on a pristine beach in a tranquil nature setting?
Coalmine Beach Holiday Park is the place for you.
Address: Knoll Scenic Drive / Coalmine Beach Road, Walpole WA 6398
Phone: 08 9840 1026
Website: coalminebeach.com.au
Bremer Bay Beaches Resort & Tourist Park
Bremer Bay is a heaven for fisherman, swimmers, bushwalkers, surfers and families. There are abundant opportunities for the bird watching and nature photography.
Address: 333 Wellstead Road, Bremer Bay WA 6338
Phone: 08 9837 4290
Website: bremerbaybeaches.com.au
---
This is a sponsored post for Caravan Industry Association Western Australia – endorsed by So Perth. We value your feedback so please contact us with any thoughts in regards to our sponsored post. Thank you for supporting So Perth and our sponsors.