Get the most out of your epic day trip to the zoo with these hot tips
Looking for the perfect weekend activity? Plan a day trip to Perth Zoo for a big day of adventure.
There's no shortage of things to see, do and learn at the zoo. From close encounters to exciting events and guided tours, you'll certainly be having a day to remember.
With so many options to pack into one day, we've come up with 6 hot tips to help you enjoy your big day out at Perth Zoo to the max.
1. Go Behind The Scenes
We don't just want to see the animals from afar, we want to get up close and personal with all the wondrous creatures of the world.
Go behind the scenes to experience some of the zoo's most extraordinary animals with experiences you'll never forget.
You can get acquainted with their giraffes as you feed them leafy treats, come face-to-face with a lion, meet their large orangutan colony, or go all out and become a keeper for the day.
Don't let this opportunity pass you by, book your close encounter now at perthzoo.wa.gov.au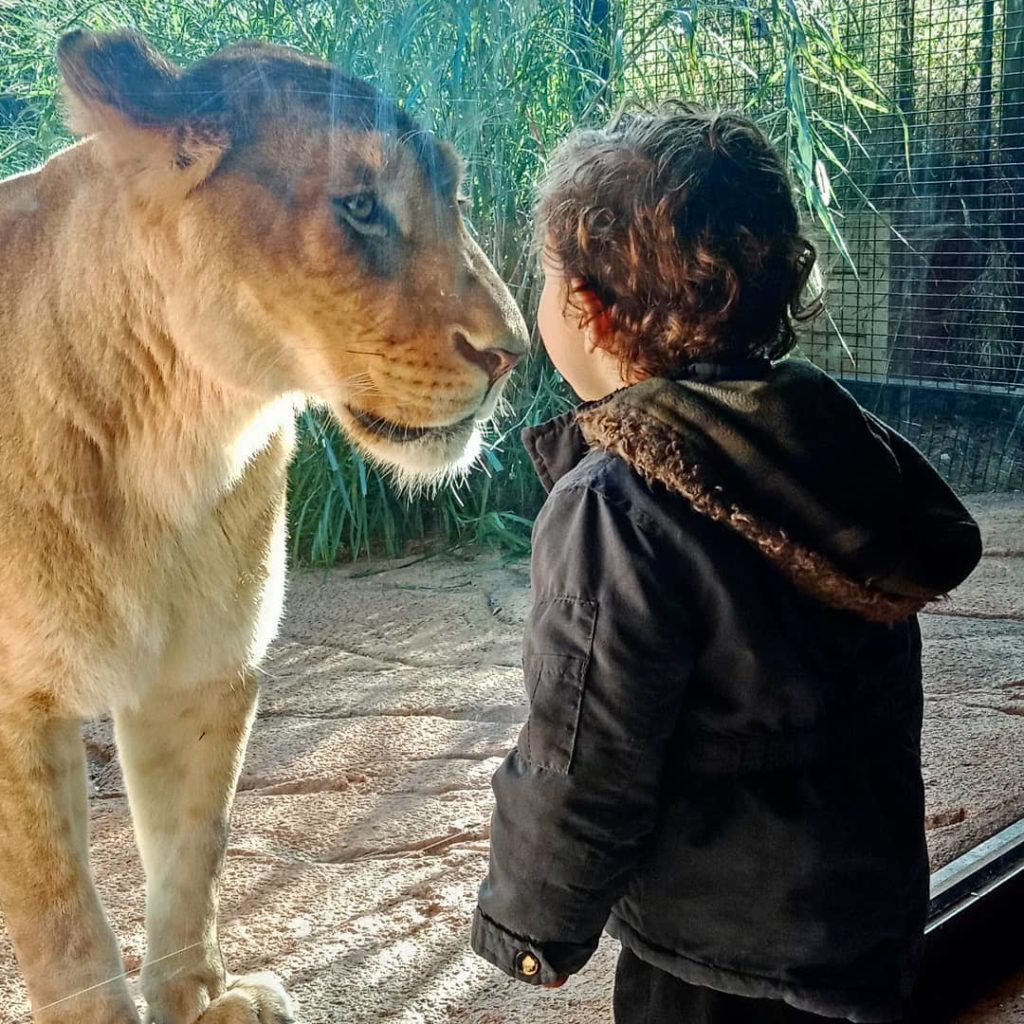 2. Meet The Latest Additions
Say AW as you head over to meet Perth Zoo's latest additions to the family.
Visit the African Savannah to say hello to the cutest giraffe calves Zahara and Akiki or pop up to the Australian Bushwalk and get acquainted with their newest koala joey.
It's the first time the zoo has had two giraffe calves at the same time, and they're certainly grabbing the attention of visitors. They're not always out and about, so if you don't catch them at first make sure to pop back later and have a look.
3. Be Patient
Obviously we want to see every single animal up close on our day at the zoo, but sometimes we just can't seem to catch a glimpse.
Given they live in habitats full of trees and foliage the animals decide whether they want to check out us humans, so patience is key here. If you can't see them straight away, wait a little longer and just observe for a while- kind of like you're in the wild.
4. Join A Walk & Talk With The Keepers
Learn more about the amazing creatures around you with a totally free keeper talk or guided walk.
Find out how elephants stay healthy, learn how orangutan's are prepared for the wild in Jungle School or get all the info on an Aussie Icon. They pop up all throughout the day, so check out the timetable to make sure you don't miss out.
5. Jump In A Zebra Car
Cruising around the zoo is much easier in one of their iconic Zebra Cars on a guided tour.
Your guide can tailor an experience just for you or you can sit back, relax and leave yourself in their capable hands for the hour.
Tours can be booked between 9:30 am and 2 pm daily for $5 per adult or $4 concession (babies or toddlers on laps are free) with a minimum $10 spend.
6. Zoo Up Late This Summer
Don't want the day to end? Experience all the zoo-per fun into the twilight hours, because Perth Zoo is staying up late every Saturday in January.
Open until 7:30 pm, it's your chance to see the animals like you never have before. They'll have food trucks scattered about, or you can BYO picnic and drinks to set up and listen to the sweet sounds of live acoustic music on the main lawn.
All Images Supplied
Visit perthzoo.wa.gov.au to book your big day out.
---
This is a sponsored post for Perth Zoo – endorsed by So Perth. We value your feedback so please contact us with any thoughts in regards to our sponsored post. Thank you for supporting So Perth and our sponsors.