Qatar Airways Perth Europe Sale – Perth London Direct Qantas Flights Spark Price Competition
International airlines are slashing prices to compete with Qantas new Dreamliner service and it's good news for European and Australian travellers – and especially the Western Australian Tourism market.
Qatar Airways Perth Route
Qatar Airways Perth Sale – It's getting cheaper to travel return between Perth and Europe.
Middle East Airline Qatar Airways Perth to Europe route is getting cheaper as a price competition between international airlines heats up.
Must Read
Perth Spring Adventures - Ideas to make the most of the spring weather There's only a few weeks left of spring! With hotter weather on...
With the Qantas Perth London direct non-stop flights starting this year, other carriers are becoming more competitive.
Currently, Qatar Airways is offering a sale on its Perth to Europe routes and has upgraded it A380 super jumbo aircraft for the Perth to Doha and London Route, starting May 1 in response to Qantas Dreamliner service.
The superjumbo will replace the Boeing 777-300ER currently flying Perth-Doha. This means wealthy flyers can experience Qatar's incredible first class suites as well.
The rate being offered for Qatar Airways Perth is $1120 return to London. Not first class, of course.
You can also fly from Perth for a pint of guinness in Dublin for $1049 return; for a Roman holiday, flights are $1096; or a romantic escape to Paris from Perth for $1134. More flight airfares.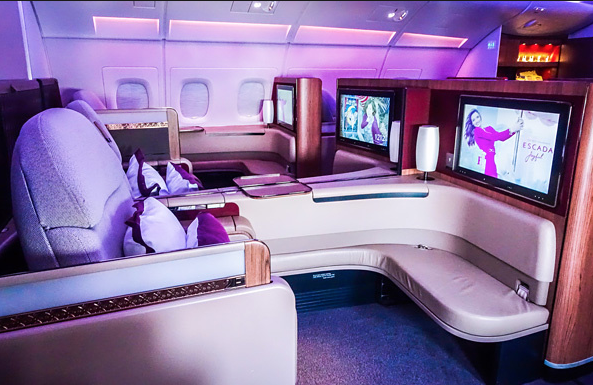 Qantas Perth London Direct Flights
Earlier, we reported that there's a price war brewing between international airlines – as Qantas prepares to launch it's first ever Perth to London direct return flight – set to open up Western Australia for a tourism bonanza.
Prices for flights between Perth and Europe and the UK are set to keep falling, as competition heats up and more Australians travel to Western Australia to use as a launching pad for flights west.
With Qantas offering a promotional direct, non-stop flight ticket for $1271 return for the 17-hour flight, other airlines are keen to ensure you consider their routes as well.
Qatar, Emirates, Etihad and China Southern Airlines – all flying out of Perth – are slashing prices for the hop, skip and jump flights between Perth, the middle-east, Asia and Europe.
Qatar is offering $1120 for Perth to London via Doha; Etihad is offering $1140 via the Abu Dhabi; Emirates is offering $1475 via Dubai; while China Southern can get you there for $955.
Of course, it'll be nowhere near as convenient as a direct, non-stop flight city to city.
The first ever non-stop flight from Australia to Europe will takeoff at Perth Airport, 6.50pm on Saturday March 24.
The Qantas 787 will land at London Heathrow around 5.10am on Sunday March 25.
Qantas Perth London Direct – The Inside of a Dreamliner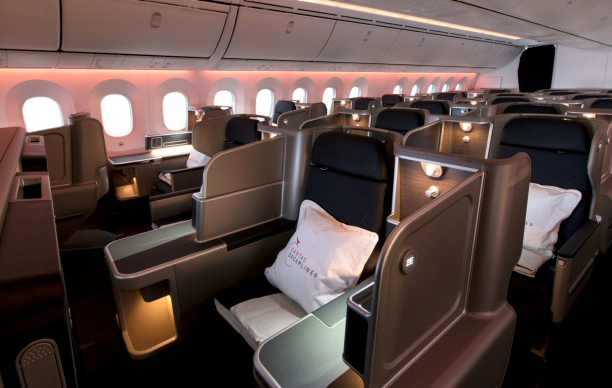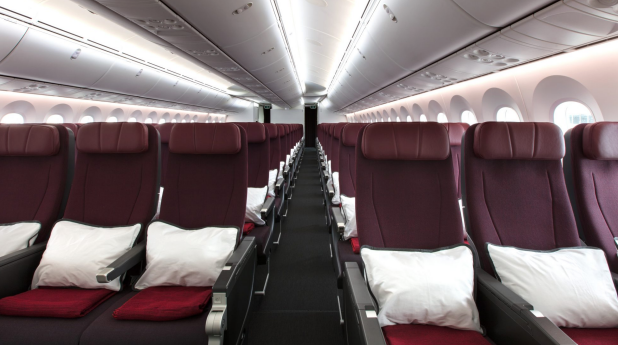 The first ever non-stop commercial flight to London from Australia is just the beginning.
Qantas said it will also add a Perth to Paris route soon.
Meanwhile, Qantas unveiled the menu for their 17hour flight. They have worked with researchers from the Charles Perkins Centre at the University of Sydney and Neil Perry for the in-flight gourmet experience.
Related Articles:
Qantas Australian Tourism Awards : WA Wins 8 Gold
Top Ten Outdoor Adventure Ideas in Western Australia
South Fremantle Power Station : Development for Perth Coast Underway
Top Ten Outdoor Adventure Ideas in Western Australia
Perth to Buenos Aires Direct Flights Coming
Rottnest Swim : Solomon Wright Wins in Record
Yagan Square Opens in Perth City